Xbox Games Showcase: Warhammer 40K: Darktide Announced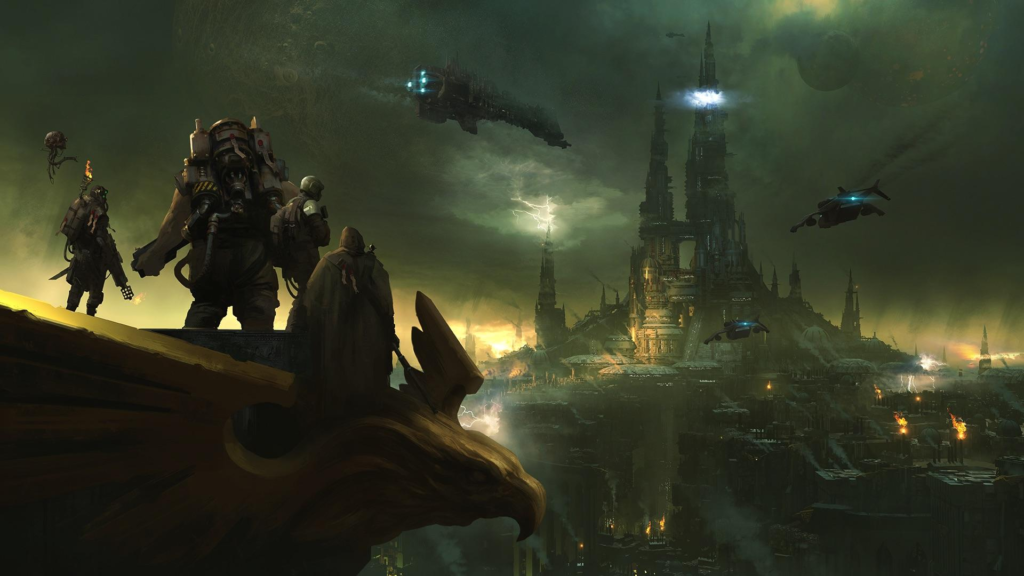 Recently, Fatshark, the developer of the Warhammer: Vermintide games, revealed they're bringing FPS action to the sci-fi setting of the brutal universe of the Warhammer series with a new entry entitled Warhammer 40,000: Darktide.
During Microsoft's Big Xbox Games Showcase, a trailer for the game was shown which featured Imperium soldiers exploring a desolate city on the planet of Atoma Prime. Once there, it didn't take long for them to encounter zombie-like creatures which were revealed as members of the Chaos faction.
Unfortunately, details are scarce at the moment. Aside from the presence of four-player co-op, we know the game will retain the melee-focused nature of the Vermintide games, despite the technologically advanced weaponry. While firearms are obviously present, players will still regularly find themselves in intense close-quarters combat, which makes sense considering the heightened horror atmosphere. Hopefully, Fatshark will take advantage of the change in setting to help the game stand out from its fantasy predecessors rather than 'copy and pasting' their previous work.
Warhammer 40,000: Darktide is set to release on the Xbox Series X (included in Xbox Games Pass), as well as on Steam sometime in 2021. There's no word yet whether the Xbox's console exclusivity is temporary or not.
You can check out various screenshots of the game below. The Chaos Daemons in particular look pretty cool!
88723
true
false
true
false
true
true
false
auto
false
ease-in-out
300
false
0
true
false
%curr% of %total%