Western point & click puzzle games meet Japanese visual novels in Tokyo Dark
What intrigues me the most in horror is the concept of sanity, more specifically how one regains or loses touch with it. Lovecraft, Higurashi, Claire, I simply adore fiction that deals with characters who face perils that threaten to break down their mind. A new game has popped up on Kickstarter, a choice-driven mystery game called "Tokyo Dark," that seems like it may be exactly what I want from my horror games.
Detective Ayami Itō is on a search for her missing partner, which makes a turn for the worst when the case begins to involve a dark mystery. As stated in the title of this article, the game seeks to become a hybrid between traditional point & click puzzle-adventure games and Japanese visual novels. Players control Detective Ayami and must search for clues, interact with characters, and solve puzzles, but at the same time they will also be faced with choices that create a branching story-line and slowly change the protagonist.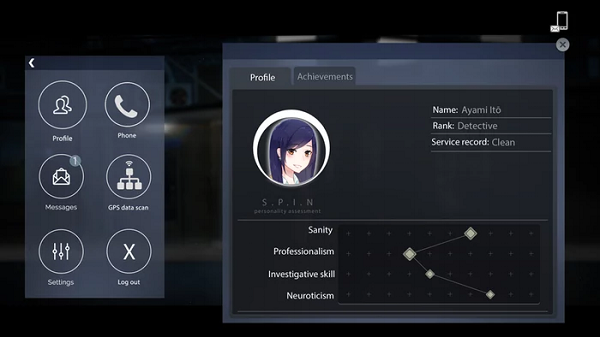 Choices alter the statistics of the detective and decide how future events can play out. The game is set to have 10 different endings and is actually well on its way in development; the team has a working pre-alpha and the money raised goes towards finalizing and refining the visuals, additional programming, and translation. The game and its team are also part of the Square Enix Collective, meaning it receives non-financial support from Square Enix.
The game set out to raise $40,000 CAD and currently already has $56,159 CAD with 28 days left on the counter. This mean the first stretch goal, an extra chapter titled "Suicide Forest," has been unlocked.
For more detailed information you can click the source below to visit the game's Kickstarter page.
[Source]