Wayward Manor views horror through a different set of eyes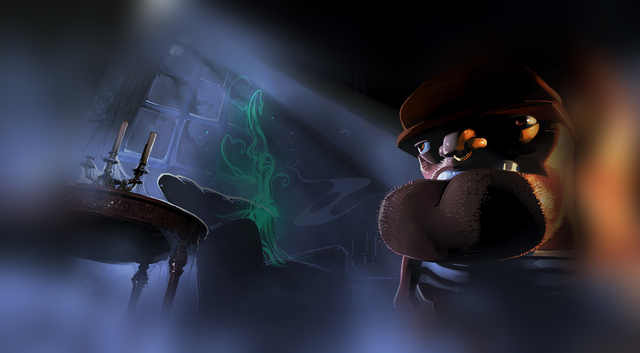 A few weeks back, it was announced that author Neil Gaiman would be making his foray into the wonderful world of video games. Even more exciting (for us, at least), is that the game will be a horror game, albeit with a twist. Wayward Manor puts players into the shoes of its protagonist, who's already dead (no survival required).
Gaiman is well known for his works across quite a few different forums for a variety of audiences, such as Neverwhere, The Sandman series, Coraline, and his latest novel, The Ocean at the End of the Lane (which I'm still trying to get around to reading). Bringing this collaboration to the gamers will be developers, The Odd Gentlemen, whose style seems to be a perfect fit for Gaiman, as seen in their most recent release, Flea Symphony, along with publisher, Moonshark.
The game, which is expected to release its first "part" on PC, Mac and tablets this Fall, will instead focus on the troubles of being a spirit, which includes learning about your character's own death, dealing with the afterlife, and trying to scare the still-living out of his Victorian Gothic home. I'm interested to see how this uncommon perspective will be used by Gaiman in order to retain his trademark creepy tone, and I have faith that he will pull it off splendidly.
[Source]