WayForward shows off pre-Book of Memories Silent Hill concept demos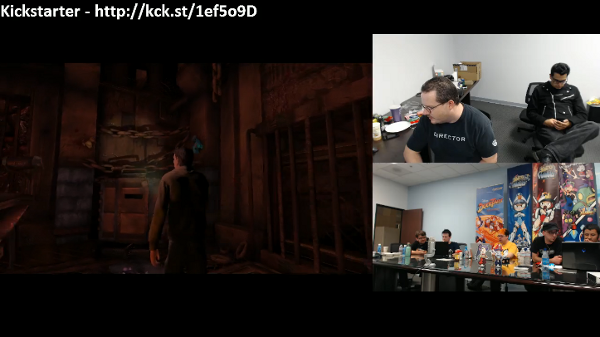 During WayForward's 24 hour gaming marathon to promote the end of their Shantae: Half-Genie Hero Kickstarter, the developer revealed their proof-of-concept demos for two Silent Hill games prior to Silent Hill: Book of Memories. The first demo that they showed off was a Nintendo DS Silent Hill from way back in 2006. The demo featured a few creepy rooms, with an imported James Sunderland character model and a look at how the team intended for the game to be played. The DS demo did not earn them a game deal with Konami back then, but it eventually led them to being recommended for Konami's desire to create a new Silent Hill on the PlayStation Vita.
The second demo showed off WayForward's ideas for what would become Silent Hill: Book of Memories. The gameplay and visuals have a few things in common with the finished Book of Memories, but it was far more traditional to Silent Hill than the released game was. The camera perspective, while allowing for real-time switching to an isometric view, let player explore environments much more intimately. The visuals share similarities with the finished game but were much better looking. Konami had wished for a multiplayer Silent Hill, so WayForward altered their ideas into what we have today.
It's interesting seeing these sort of things. While I would have enjoyed a Silent Hill game on the Vita that looked like WayForward's second demo, I had a lot of fun with Book of Memories–so much so that I'd like to see a sequel in the future or some more DLC. I'm not sure if either will happen–I was not awake for this stream, so I couldn't ask–, but I hope so. Check out the two demos below to see what our alternate reality selves might be playing.

Watch live video from WayForwardTV on TwitchTV