VTM: Bloodlines 2 is Already the Second Best Selling Steam Game This Month via Preorders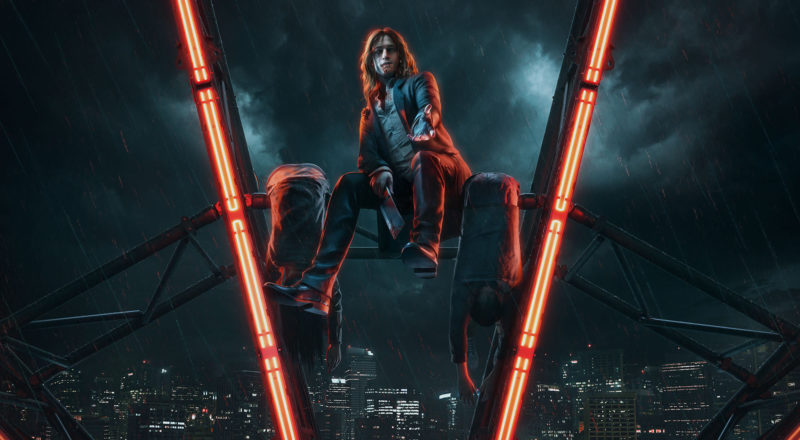 In case you missed it, Vampire – The Masquerade: Bloodlines 2 was announced last night with a great cinematic trailer and a ton of exciting tidbit you can read more about here. Suffice it to say, people are excited — the original Bloodlines is very arguably one of the best western RPGs out there, and far and away the best vampire game ever made without question. It's been about 15 years since that game, and the love has been simmering just below the surface in modding communities and fan forums, all resigned to only ever getting this one game (and Redemption, but it sorta doesn't count). Now that a real sequel — not some weird spin-off, mobile game, or MMO like somewhere fearing, has been revealed that simmer has boiled over into an absolute explosion of palpable fan delight. So much so, that Steam pre-orders are off the charts.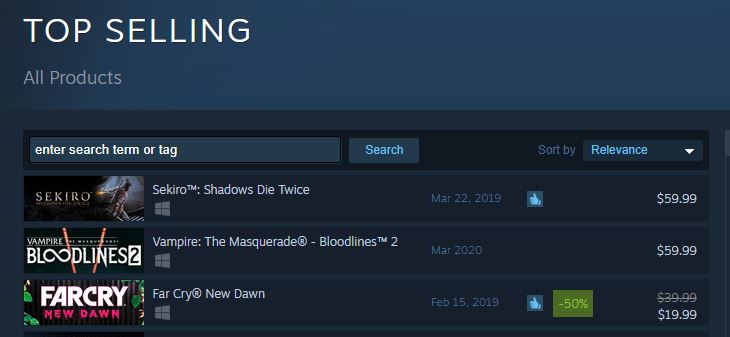 Bookended by Sekiro: Shadows Die Twice and Far Cry: New Dawn (a game that just released today, and one that released about a month ago, respectively), Bloodlines 2 sits in the number two spot for best selling games of the month and the bloody thing isn't even out yet. Hell, it doesn't even have a real release date yet, slated only for Q1 2020. This must be simply relieving news for the developers and publisher, considering that Bloodlines 1 had the misfortune of releasing the same day as a little indie game called Half Life 2 and it took years for people to discover it after deep price cuts. Now that it's sitting side by side with two of the years' biggest games is incredible by comparison. There's simply no replacement for passion, and the developers behind Bloodlines 2 have it in spades. From jokes about sewer levels (of which there were multiple entire sewer overworlds in Bloodlines 1), emphasis on a robust and fun combat system (one of the few genuinely bad things about the original), talking up an even more expansive choice and dialogue system (which sounds incredible, the original already out-classed even major modern games in that aspect), and bringing back the original writer — I think we're in for a real treat.
Vampire – The Masquerade: Bloodlines 2 releases Q1 2020 across PC (Steam/Epic Games Store/GOG/etc), PS4, and XBO. We'll be keeping a close eye on this one, so get ready for a lot of updates over the next few months until (and given that there's DLC, after) release.