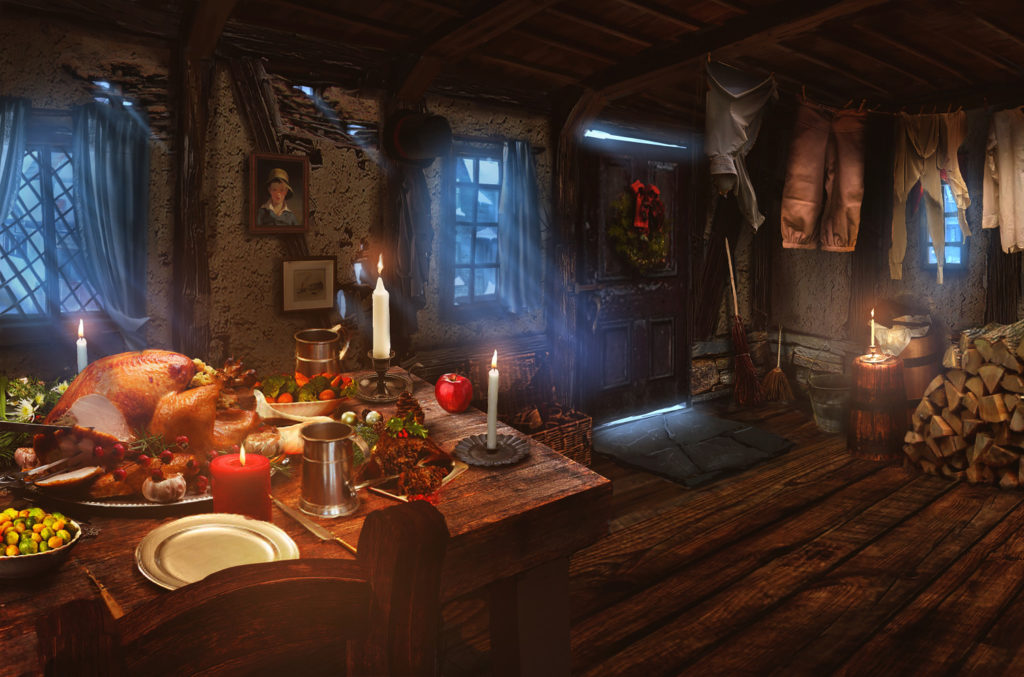 Game and film developers at MWM Immersive combine virtual reality and live theater in their latest work, Chained: A Victorian Nightmare. Combining the two mediums brings their new imagining of Charles Dickens' A Christmas Carol to terrifying life. Accompany ghosts and the spirits of past, present, and future. "In a fully detailed Victoria-era set one audience member at a time enters and is fitted with a VR headset and interacts with live actors (utilizing motion capture) and tactile objects." The immersive nature of the event allows participants to engage with and create their own experience.
With creative and directional oversight by Justin Denton of Legion, the immersive experience at San Diego Comic-Con 2017 and executive production from Ethan Stearns of Academy Award-winning VR project Carne y Arena, this latest venture of theirs is sure to be a holiday horror highlight. Lest we forget the art direction and software designer Aaron Sims of Stranger Things, Planet of the Apes, and Transformers fame. For a limited only, you too can enjoy this haunting experience in Los Angeles, California. Tickets are now available at Eventbrite, with more tickets and showtimes to be released soon.
The developers at MWM Immersive promise Chained: a Victorian Nightmare will also be coming to additional cities so stay tuned via their website or social media.