Vampire: The Masquerade — Night Road Released on Steam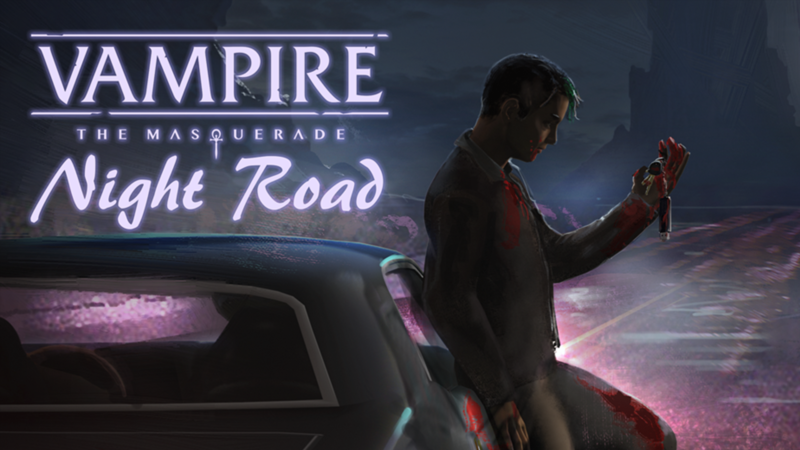 While the wait for Vampire: The Masquerade — Bloodlines 2 has grown longer (along with some troubling developments behind the scenes), that hasn't stopped The World of Darkness from keeping a brisk pace with its releases. Just a few weeks ago, Vampire: The Masquerade — Shadows of New York released (a stand-alone expansion to last year's Cortories of New York), and now it's been followed up by another all-new gaming venture for all you loyal or hopeful Kindred! Vampire: The Masquerade — Night Road joins the darkness with… quite a unique take on the brand in terms of modern video gaming. While its big sisters Bloodlines 2 and the 'Of New York' games have grander presentations (a full 3D RPG, and a visual novel respectively), Night Road takes a different route: an interactive novel, sans visuals. From the press release:
The elders have entrusted you, an elite vampire courier, to deliver their secrets. Can you outrun the hunters, the other drivers, and the rising sun?

It's a new Dark Age for the dead. When the Second Inquisition's vampire hunters hacked phone lines and computer networks to expose and destroy vampires all over the world, the elders turned to undead couriers like you.

Race across the desert to deliver secrets, promises, and threats. Unleash the powers of your blood in ancient Disciplines to change form, vanish from sight, or dominate the minds of your enemies–or just run them off the road and keep driving.

Death is a hard road. You drive it every night.
Written by Kyle Marquis and developed by Choice Games, Vampire: The Masquerade — Night Ride is out now on Steam, iOS, and Android, and will be 20% off until October 1st. We're currently working on our review for both Night Ride and Shadows of New York, so please look forward to those soon!