Uncanny Valley Bringing 2D Pixel-Art Horror to Switch this Christmas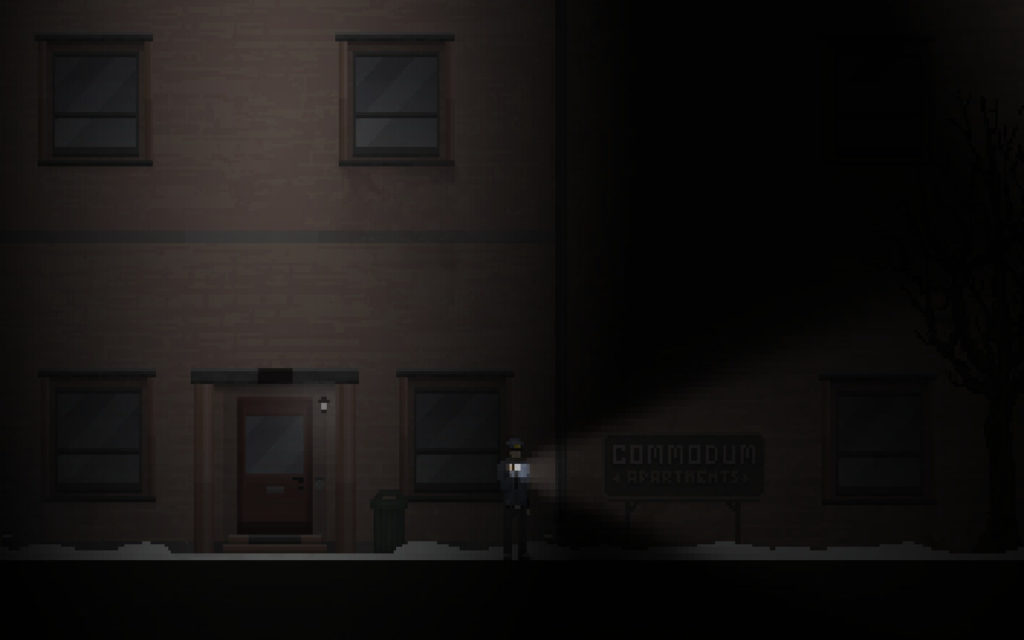 Indie publisher Digerati and developer Cowardly Creations announced yesterday that they are bringing 2D pixel-art survival-horror title Uncanny Valley to the Nintendo Switch this Christmas.
Originally released on PC in 2015, Uncanny Valley has since racked up quite an impressive amount of accolades, with reviews praising its unique approach to the horror genre and compelling story. Our own Zack Furniss reviewed it in May of that year, giving it a solid 7.5. Switch players can look forward to creeping through the game as they guide a lonely security guard named Tom through a mysterious facility, uncovering secrets and narrative-changing choices. The game also employs a unique mechanic called the Consequence System. Instead of failures always resulting in your death, they may result in something like an injury that would make it a lot more challenging to solve a puzzle or effectively handle your weapon. Players can replay the game different ways, and changes in how you play and fail will alter the story and gameplay, guaranteeing that you never quite feel secure during any one playthrough. I am a fan of this style of gameplay and really wish more games did things like this to make the experience more dynamic and robust. I remember the first time I played Code: Vernocia and got injured so badly that Claire was barely able to limp fast enough to outrun the enemies closing in on her. That's a small example of a simple dynamic that can really immerse you in a character and make you connect with them. This game has a similar aesthetic and changes things up enough to keep players guessing.
If you enjoy multiple paths, challenging consequences, and exploring creepy old buildings, definitely give Uncanny Valley a look; if you grab it at launch, you'll nab a 50% discount. In addition to the PC and Switch, it's also available on the Xbox One, PlayStation 4 and Vita. Check out the Switch trailer below.