Twin Peaks Nod Spotted in New The Evil Within 2 Trailer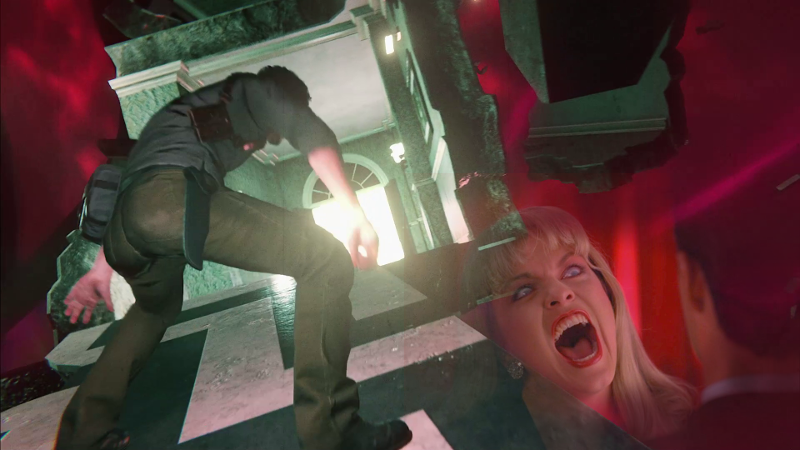 Would you look at that. The latest trailer for The Evil Within 2, the sequel to Tango Gameworks' and Bethesda's survival horror title, seems to be by folks who appreciate the work of David Lynch and Mark Frost.
Spotted at the 01:22:00 mark in the new Survive trailer, you can spot protagonist Sebastian Castellanos being dropped into a world draped in red. Alone this means nothing, but the floor beneath Sebastian's feet bares a familiar black and white zig-zag pattern. Combined, we've got a small nod to the Twin Peaks series and the otherworldly place called The Black Lodge — where inter-dimensional beings reside.
The Evil Within is all about exploring surrealist nightmare worlds, so why not a place that reminds us of The Black Lodge? We'll have to wait for the game to release to find out if there's also cool jazz.