[April Fools'] The Typing of the Dead is Coming to Xbox One Today
The past week has been a generous one for Microsoft, delivering six new backward compatible titles for Xbox One. Phil Spencer, Head of Xbox, has taken to Twitter ahead of E3 to announce a new feature for Xbox One.
Dreamcast backward compatibility.
Starting with just one title, The Typing of the Dead, Xbox One will emulate the Dreamcast operating system, with the fully realized streaming options, HD upscaling, and screenshot functionality that Xbox One owners have come to expect. Xbox Achievements are currently available for Xbox Preview members, with a patch coming to everyone else sometime later this month.
"Dreamcast back compat is something the Xbox team has been hard at work at," Spencer said in a Tweet. "I'm proud to announce this new feature just after the 15th anniversary of the console's death."
Along with USB Keyboard support, which will be the first Xbox One game to use as an input device, The Typing of the Dead will also support the Xbox One Chatpad.
"Playing The Typing of the Dead with the Xbox One Chatpad is invigorating, it's the way the game was originally meant to be played," said John Cheng, President and CFO of Sega of America, on a LinkedIn post. "It really makes me want to buy one of those BlackBerrys again!"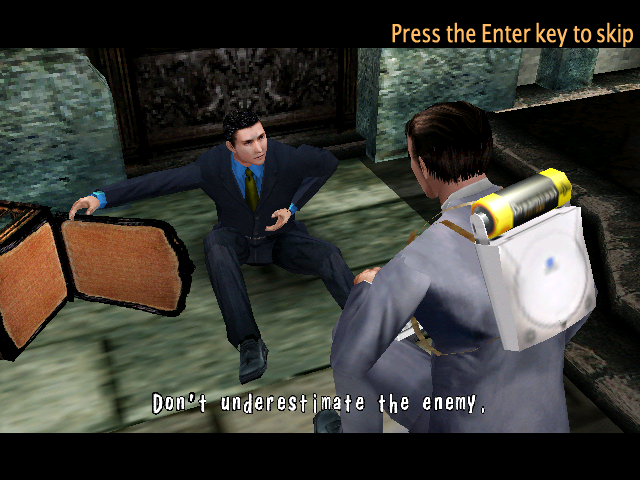 Dreamcast backward compatibility for Xbox One will work the same as it does for Xbox 360 games. Slide the Dreamcast GD-ROM into your console, and it will begin downloading the game from the Xbox Marketplace.
"Dreamcast ran on a custom version of Windows CE, so it was always seen as the original Xbox around here," Spencer said on Twitter, responding to a fan. "Basically we want anything that runs on DirectX to run on Xbox One."
Since Spencer broke the news, prices for used copies of The Typing of the Dead have skyrocketed to upwards of $150 on eBay and Amazon.
"This is just the beginning of what we have for Dreamcast fans," Spencer said. "Stay tuned for more during our E3 presentation."
The Typing of the Dead is available on Xbox One today via backwards compatibility.