The Twilight Zone VR Coming to Oculus Quest & PSVR
Fun Train Media, the producer of such VR titles as The Exorcist Legion VR and Tarzan VR, has announced that they will be partnering with UK-based Pocket Money Studios to develop The Twilight Zone VR for the Oculus Quest and PlayStation VR
In a press statement released earlier this month, Fun Train said:
Based on the award-winning television anthology, The Twilight Zone features contributions by gaming
veteran Rob Yescombe (The Invisible Hours, Rime, Farpoint), screenwriter Dwayne Alexander Smith
(Forty Acres) and is being developed by UK-based Pocket Money Studios. The title is licensed from
ViacomCBS and is financed by Fun Train which serves as executive producer.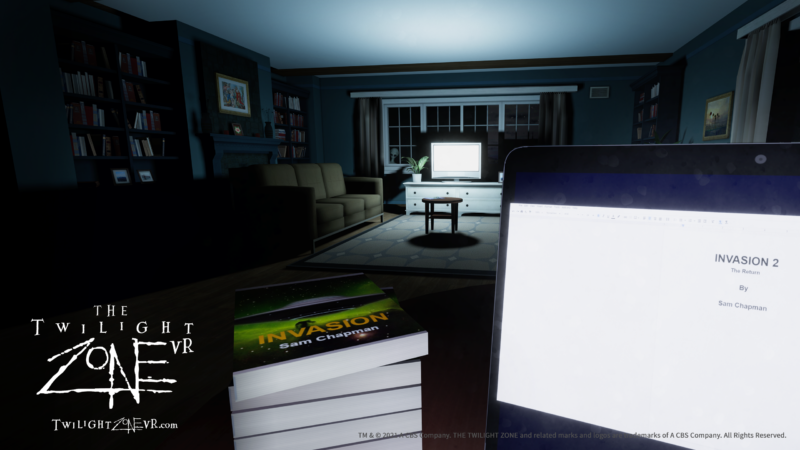 The Twilight Zone VR will feature three self-contained single-player episodes at launch and span multiple
genres ranging from psychological horror to science fiction.
"The team of creatives and developers we've assembled are true visionaries who have a deep reverence
for The Twilight Zone franchise," says Douglas Nabors, Fun Train CEO. "Nobody has made an anthology
like this before that encompasses so many divergent experiences – all in the same game."
The studio is inviting a limited number of players to test the Twilight Zone VR in a closed beta. Requirements are that you have to have an Oculus Quest or Quest 2 and a valid Oculus & Facebook-connected account.
Players can sign up for the closed beta via the game's Discord server. For more info on the game, you can also visit the game's official site here. No release date has been set yet.
You can check out The Twilight Zone VR Teaser Trailer below.