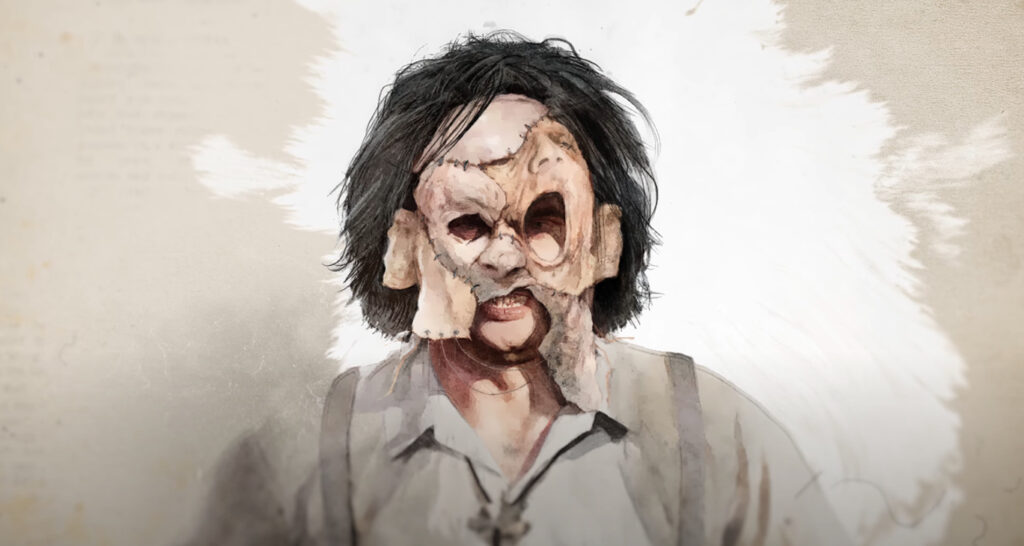 Gun Interactive and Sumo Nottingham have just released the first DLC for The Texas Chainsaw Massacre, headlined by an all-new Leatherface designed by iconic horror legend Greg Nicotero.
The DLC features a new saw design, a new saw sound, and a universal kill that can be equipped to any Leatherface.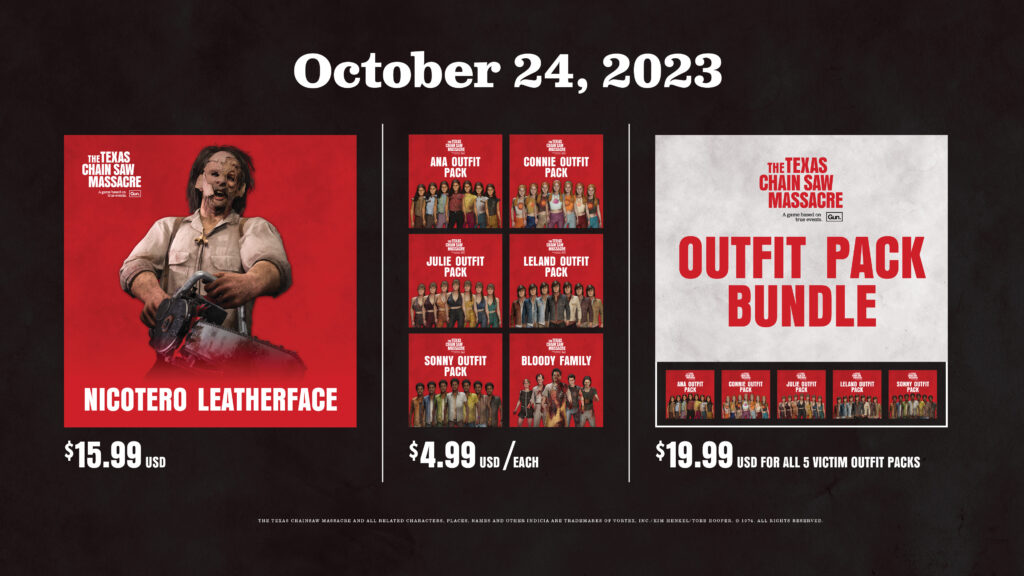 Also available are six different cosmetic packs for players to choose from. With the Slaughter Family Bloody Skins pack, players can choose between Leatherface, Hitchhiker, Cook, Johnny, or Sissy while covered in the blood of their victims.
Likewise, each Victim has a dedicated outfit pack with one new outfit and six color swaps. Outfits of note include Connie in a brand-new strawberry t-shirt, Sonny with authentic 70's short sleeve button-ups, and Julie with matching two-piece tops and bell bottoms.
The Texas Chain Saw Massacre is available on Playstation 4, Playstation 5, Xbox One, Xbox Series X|S, PC via Steam and the Microsoft Store, as well as Game Pass on Xbox and PC.
Fans can follow TXChainSawGame on Reddit, Twitter, Instagram, and Facebook for news and to interact with the community.
Be sure to check out Greg Nicotero's design process for the new Leatherface below.