The Resident Evil Stage Play Looks Awesome!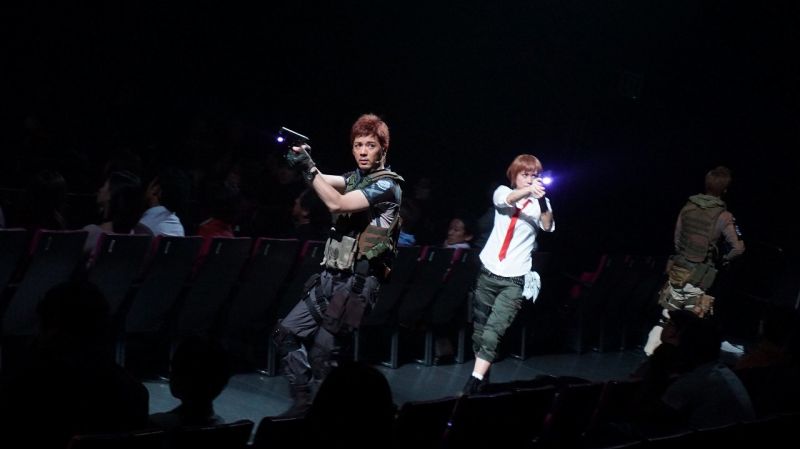 Resident Evil has spanned a bunch of different mediums in it's nearly 20 years of history. Not just games and films, but novels, comics, manga, two direct-to-video animated films, and now: live theater. I actually have a bit of history in the theater, and I am super excited by how cool this actually looks.
Resident Evil The Stage is a canon story, taking place in-between the events of Resident Evil 5 and 6, (presumably at some point either before or after the excellent Marhawa Desire manga), and stars Seijiro Nakamura as Chris Redfield and Rin Asuka as Rebecca Chambers, in Rebecca's first canon appearance since the original Resident Evil. Piers Nivans joins the team as well, and the story centers around a bio-terrorist attack at an Australian university that Rebecca is a professor at.
Despite the obvious limitations of a stage show as opposed to all of the other mediums that RE has been through, The Stage makes up for it with very clever use of lighting, set design and costuming. The characters all look great, fully suited up in their video game duds, complete with their signature hairstyles. Classic gameplay elements like finding notes and journals are displayed cleverly by having the text of the document actually projected up onto the stage, and it looks great and feels very Resident Evil.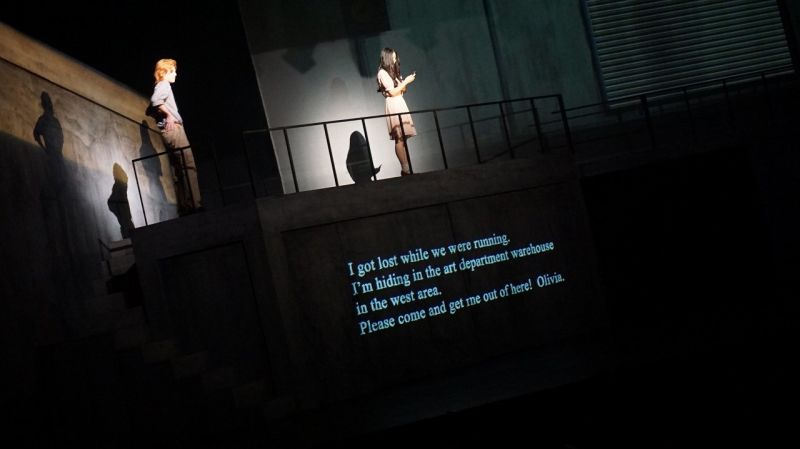 Out of all this, I can't describe how excited I am to see Rebecca again. While she will be making an appearance in the next animated Resident Evil film (coming in 2017), it's just really cool being a Rebecca fan to finally see her again. Her status after the Mansion incident has been up for debate for years, some fans even convinced that she must have been killed during the Raccoon City outbreak. But nope, she's doing just fine, just left the cop/action hero thing behind. Honestly after two terrible nights and being the only surviving member of her team, I don't blame her.
Sadly, the show ends tomorrow (November 1st) in Japan, but according to Resident Evil superfan Alex Aniel it will be getting a DVD (and presumably BluRay) release in January with English subtitles, calling it a must for any Resident Evil fan. I can't wait to see it, I'm hoping that the DVD won't have to be imported, but I'll buy it either way.
Thanks to websites Natalie, Inside Games and Cinema Cafe there's bunches of photos to give you an idea of what the show looks like.
54717
true
false
true
false
true
true
false
auto
false
ease-in-out
300
auto
false
0
true
false
%curr% of %total%
[Source]