The Plants Attack In New Atomic Heart Trailer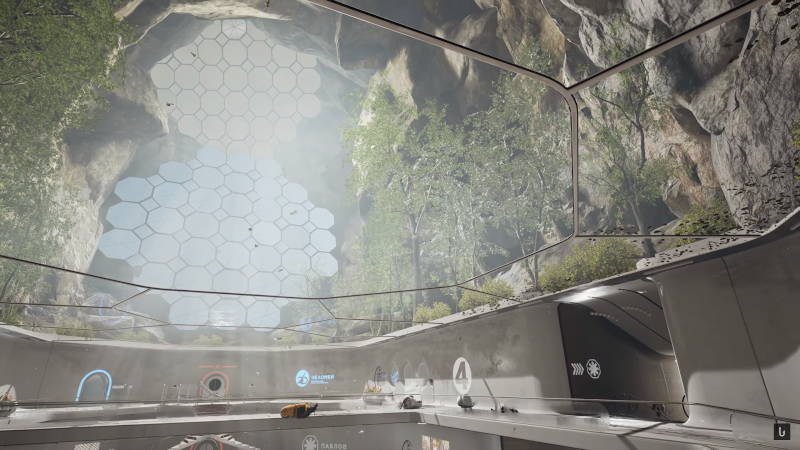 If you're a fan of action-horror games, then Atomic Heart is definitely a title you want to keep an eye on. Five months since the last teaser, developer Mundfish has dropped another lengthy gameplay trailer featuring various gameplay improvements and a much clearer picture of the final game.
In comparison to the previous 10-minute trailer, there is an obvious increase in production value in addition to an overhauled HUD. Combat also appears to be much more fluid, and the player's arsenal has expanded considerably, which will hopefully lead to some interesting gameplay opportunities. Up until now, most of the enemies shown were mechanical in nature, however, this trailer focuses on organic, plant-like creatures that we've only seen brief glimpses of. Among which is the centerpiece of the trailer, a mini-boss named Plyush, which looks to be an amorphous blob of tentacles. During the battle, you can clearly hear Mick Gordon's contribution to the soundtrack (Mick Gordon is largely known for his work on Doom (2016) and Doom Eternal).
I've followed Atomic Heart for some time, and I'm personally really excited to see where the project goes. The setting of an alternate history version of the Soviet Union seems really interesting and the accompanying art direction is on-point. In terms of gameplay, the trailer gives me a similar vibe to Prey and Bioshock. I hope Mundfish is able to keep the momentum going and make this game into something really cool.
You can check the trailer out for yourself below. Atomic Heart will release on the PlayStation 4, PlayStation 5, Xbox One, Xbox Series X, and PC via Steam. At the moment there is no set release date.