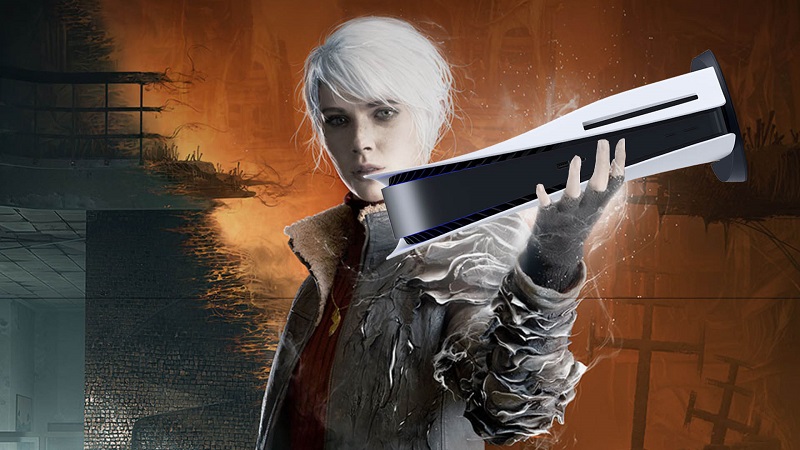 In a move that's perhaps not very surprising to many, but still an interesting development, The Medium will be coming to the PlayStation 5 later this year. The announcement was made earlier on Twitter by developer Bloober Team, who also uploaded a new reveal trailer for the port. Bloober also said that a physical versions will be available for Xbox, PS5 and PC the same day it releases on PS5.
Eagle-eyed gamers may already have been aware of this news, or at least highly suspected it was happening. Earlier this month, the ESRB rated The Medium as "Mature 17+" on its website and listed it as being available on both the Xbox Series and PS5 consoles. At the time, the game wasn't out on the latter system yet, but it strongly hinted that it was going to be ported to Sony's next-gen system. Weirdly, The Medium doesn't appear to be found anywhere on the ESRB website anymore.
The Medium is coming to PlayStation 5! With your perception enhanced by the DualSense controller, travel between the dual realities and explore them both at the same time. Get ready for September 3rd, 2021!#TheMedium #BlooberTeam #Playstation5 #PS5 #DualSense pic.twitter.com/1khbN4zDBy

— The Medium Game (@TheMediumGame) June 16, 2021
For a game that's become as popular as it has, it's probably not too surprising that it will be available on multiple platforms, especially given that a few months ago it was announced that both The Medium and Observer would be getting physical releases. It's clear that Bloober is interested in making sure as many people as possible get to play their latest horror title, a game that received pretty decent scores, with many praising its real-time split-screen mechanics.
Bloober has been making quite a name for themselves of late. From their first horror game Layers of Fear, right up to the present day, they've shown commitment to a very high standard of quality. They've recently started hiring for their next project and it'll be interesting to see where they take things from here.
The Medium will be coming to PS5 on September 3, 2021. For now, you can check out the official reveal trailer for it below.