Terrifying Live-Action Trailer for The Medium Released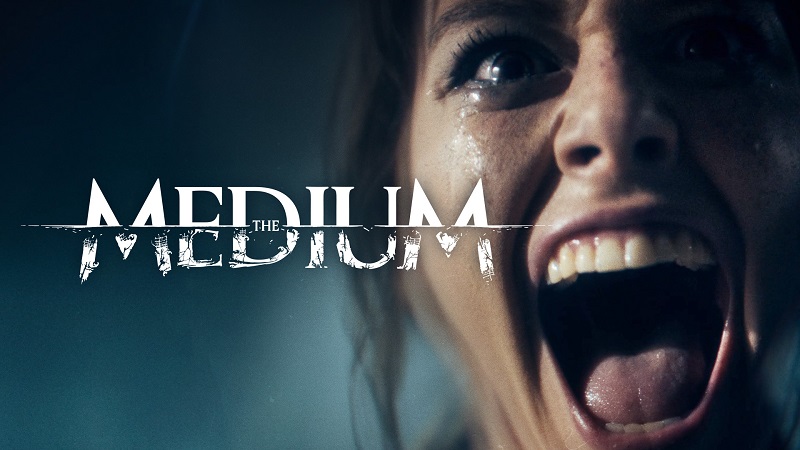 Just over twenty-four hours ago, The Medium developer Bloober Team teased the release of something special on the game's official Twitter page. Without much of a hint from the eight-second accompanying video or the message in the tweet itself, we were left with only theories. The original tweet is below.
There's something there, under the thin veil of our reality. That thing took over. Made itself at home. And now… it's coming!

Watch tomorrow – Thursday, January 14th, 3 PM CET!#TheMedium #Teaser #blooberteam #horrorgame #PCgame #XboxSeriesX pic.twitter.com/cMGF9xFCvM

— The Medium Game (@TheMediumGame) January 13, 2021
We can now reveal that what Bloober Team was teasing was a live-action trailer for the game. At just under three minutes long, the intense footage shows a number of actors as the characters from the game. The video opens with a close-up of a woman before we cut to a wider shot to see her in a dilapidated building.
Here's what Bloober Team have to say about it on their official YouTube channel:
It all starts with a dead girl… Enter the disturbing and uncanny worlds of The Medium in the brand-new Live Action Trailer created in cooperation with Platige Image and Oscar nominee Tomasz Bagiński.
It's all very reminiscent of the screenshots and play footage we've seen of The Medium so far. In fact, one can imagine this is what a live action version of the game would potentially look like if it was adapted to a movie or Netflix special. All-in-all, it's an impressive piece of footage with some polished effects and a pretty terrifying atmosphere to boot.
In case anyone has missed out: The Medium is set to be this year's most anticipated horror game. It's developed by the same studio that brought us Layers of Fear, Observer, and Blair Witch. Bloober Team CEO, Piotr Babieno, has called it their "biggest and most ambitious project to date." And for many, it may very well be the Silent Hill successor fans have been waiting for.
The Medium will be available on January 28th for Xbox Series X|S and PC. Make sure you check out the live action trailer below.