The Medium Developers Tease Event for Tomorrow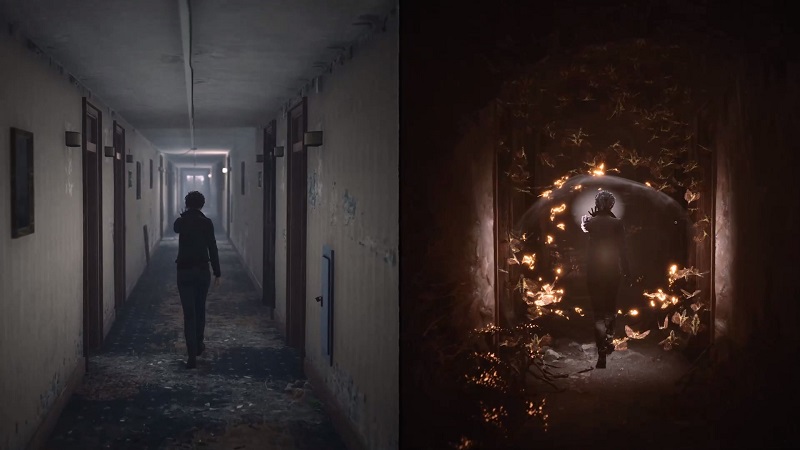 The development team behind the hotly-anticipated horror game The Medium has teased a new event on Twitter that's coming this Thursday, January 14th at 3pm Central European Time. The tweet is accompanied by an 8-second (rather scream-y) video which, although effective, does not give any hint as to what's going to be shown, but invites people to tune in tomorrow to watch.
You can read the full tweet below.
There's something there, under the thin veil of our reality. That thing took over. Made itself at home. And now… it's coming!

Watch tomorrow – Thursday, January 14th, 3 PM CET!#TheMedium #Teaser #blooberteam #horrorgame #PCgame #XboxSeriesX pic.twitter.com/cMGF9xFCvM

— The Medium Game (@TheMediumGame) January 13, 2021
It's difficult to know exactly what to expect, but speculations are sure to be inbound. Will it be a new trailer? Perhaps some live footage, such as a let's play? The Twitter hashtags don't leave a lot of clues and the cryptic message in the tweet itself doesn't help. Although, the ominous phrase "and now…it's coming!" might suggest the unveiling of a new creature. Also, their use of the word "watch" suggests it will be a video, but these are just theories at this stage.
There's a lot of excitement brewing about The Medium, the fifth full game from the talented Bloober Team. Recently they posted a fourteen-minute video which captures some of the current visuals and gameplay elements in a lot of detail. A video showing off the game's ray-tracing effects was also released this week.
NVIDIA x The Medium! Thanks to our partnership, the game will utilize the full potential of the latest version of the Unreal Engine 4.25+, alongside Microsoft DirectX #Raytracing and @NVIDIA #DLSS technology at launch#TheMedium #PCgame #XboxSeriesX pic.twitter.com/Qbjv2FQtbc

— The Medium Game (@TheMediumGame) January 13, 2021
Described as a third-person psychological horror, in which players operate in a dual-reality system, The Medium is probably one of the most talked about up-and-coming horror titles of 2020/2021. It's currently shaping up to be one of the most impressive horror games in recent history, which is probably not surprising coming from the team that brought us Layers of Fear and Observer.
The Medium releases on January 28, 2021, and will be available on Xbox Series X|S and PC.