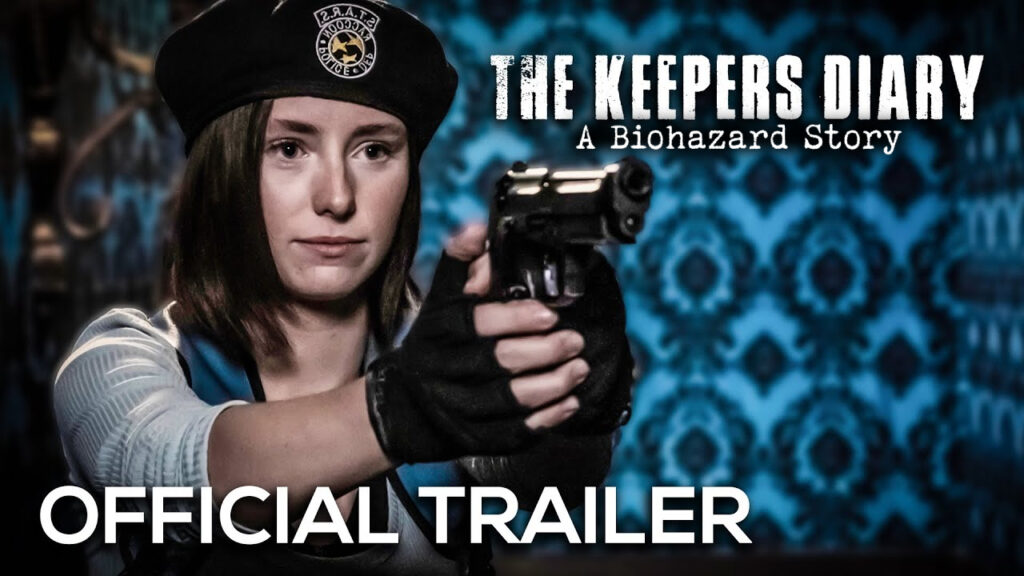 The Keeper's Diary: A Biohazard Story is a short film retelling the events of The Keeper's Diary file from the original Resident Evil (1996) and starring Charlie Kraslavsky, the live-action actor for Chris Redfield in the original RE1. In the film, Kraslavsky plays an Umbrella Corporation researcher responsible for the Arklay Laboratory's animals being prepped for experimentation.
The upcoming fan film is being developed by Director/Producer, Andrew Saullo, Producer, Andy Sperling, and Cinematographer Krešimir Knezović, with promotion and social media being handled by Residence of Evil.
After releasing a teaser trailer for the film last August, the latest update on the project came from Andy of Biohazard Declassified, who recently revealed on Twitter that he would be working on The Keeper's Diary.
The SECRET is OUT.

Happy to confirm that I will be working alongside @AndrewSaullo in the production of @thekeepersdiary , inspired by the iconic file of the same name in the original RE.

Made BY fans FOR fans, this not-for-profit short film seeks to provide a faithful… pic.twitter.com/uocNom2E4j

— Andy 👁️ Biohazard Declassified (@BioDeclassified) June 13, 2023
It should be noted that this version of The Keeper's Diary is not the same film as the one that Residence of Evil is producing on its own. That version is called The Keeper and is being directed/produced by Shawn Lebert, the creator of the short film, Arklay also known as Dave.
According to the Resident Evil Wiki:
The Keeper's Diary is a file authored by an Umbrella researcher responsible for the Arklay Laboratory's animals preparing for experimentation. This diary is notable for its intimate description of a t-Virus infection written by someone actually undergoing the process, culminating in the chilling final words "itchy tasty." The file was also reused in the Resident Evil 5 DLC Lost in Nightmares.
The project is now aiming to launch a Kickstarter campaign next month at the earliest for funding the project. Once completed, The Keeper's Diary: A Biohazard Story will air exclusively on @ROEnetwork.
You can view the official trailer for The Keeper's Diary below.