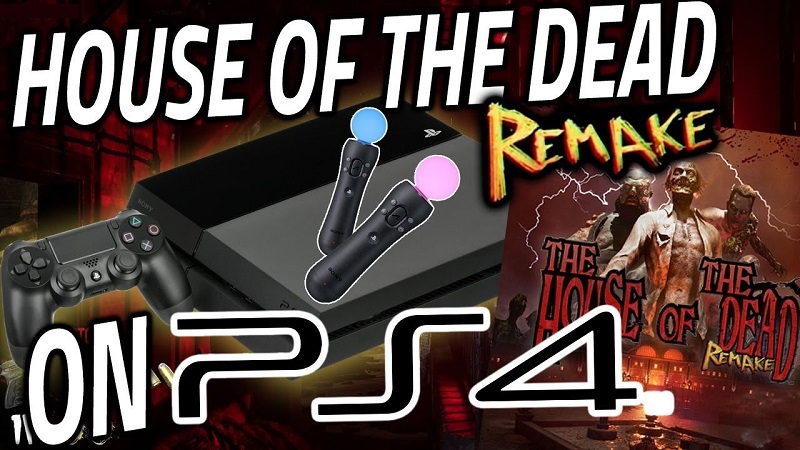 As we mentioned in several recent posts and reviews about The House of the Dead: Remake, developers MegaPixel Studio, and Forever Entertainment said they'd be working to add even more functionality and authenticity to the game on PS4 by adding PS Move support but that the feature wouldn't be available at launch.
The time has now come for PS4 owners to dust off their motion controllers, as an update for PS Move support for PS4 and PS5 (via backward compatibility) has arrived and the game is now playable with Move controllers.
To take advantage of this feature on PS5, the PS4 camera is required for tracking (the PS5 camera won't work), similar to playing PS4 VR games on PS5.
You can view the official announcement below.
It's time – dust off your PS Move and prepare to purge the Curien Mansion!

Make sure your game on PlayStation 4 is up to date and enjoy THE HOUSE OF THE DEAD: Remake PlayStation Move update 🪄🧟 pic.twitter.com/fJtFoXWI7a

— THE HOUSE OF THE DEAD: Remake (@HOTDRemake) June 7, 2022
This update is significant because it's the first time PS Move controllers have been officially compatible with a non-VR game since 2013's Heavy Fire: Shattered Spear and BioShock Infinite for PlayStation 3. After these releases, Sony began treating the PS Move simply as a VR controller when paired with the PSVR headset, with no further support on the PS3 or PS4 outside of VR games.
As a bonus update, they've also added mouse support for the Xbox consoles, allowing you to have an experience closer to the PC version if you prefer. Some fans have already started doing additional testing to see if other mouse-type peripherals also work on the Xbox version now, but nothing has been conclusive yet, so it may be worth trying any other USB pointing device you own to see if one registers in the game.