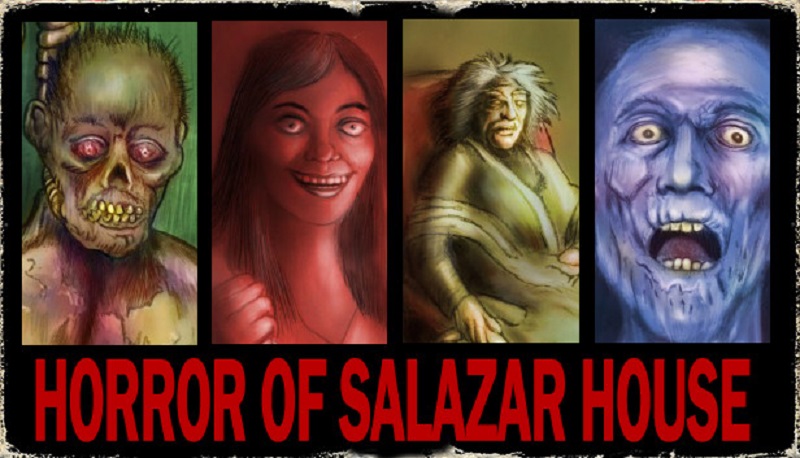 Formerly known as The Enigma of Salazar House, the charming and little 1-bit point-and-click horror adventure called The Horror of Salazar House is now available in its full and updated version on Steam. The Steam version includes several updates and features that have been added since the game's original indie release earlier this summer.
The Horror of Salazar House was made by Ignacio Maldonado, a developer from Santiago, Chile and tells the story of a haunted mansion deep in the hills of Chile's countryside. You play as a female reporter who heads to the home of author Jaime Salazar and his family to investigate their disappearance.
The game gives strong vibes of titles like World of Horror, Uninvited, Shadowgate, and many other classic horror point-and-click games from the past, in a very authentic way that hasn't been tackled too accurately in recent years.
With a great soundtrack, fun but simple puzzles, clever jumpscares, and loads of atmosphere, this is what many are calling one of the best point-and-click games in recent years, and it warrants a try from anyone interested in the genre or retro aesthetics.
Salazar House is published by Torture Star Video, a publishing company from solo horror developer Puppet Combo, and is on sale for $3.19 during the launch window (normally $3.99)
You can see the trailer below and check the game out for yourself on Steam right now.