Speaking to Game Informer recently, Glen Schofield talked about his inspiration for the creation and development process of developer Striking Distance Studios' upcoming sci-fi survival horror title, The Callisto Protocol.
Among the topics discussed, he explained that the story itself took more than a year and a half to complete and multiple changes had to be made to accommodate what was best for the gameplay. He said this is one of the reasons they wait to do the performance capture until later in the process, in order to avoid having the actors come in multiple times. When asked about whether the ending was locked down from the beginning, Schofield said that it evolved as they went along.
The new gameplay shows Callisto's imprisoned protagonist Jacob Lee fighting off a couple of new enemy types, including mutated riot guards, crawling creatures with large explosive boils on their backs, and bloated berserker-type enemies that lung at the player. To combat them, Jacob has at his disposal a shotgun, pistol, and baton, which blast and shred these enemies into viscous pink jelly.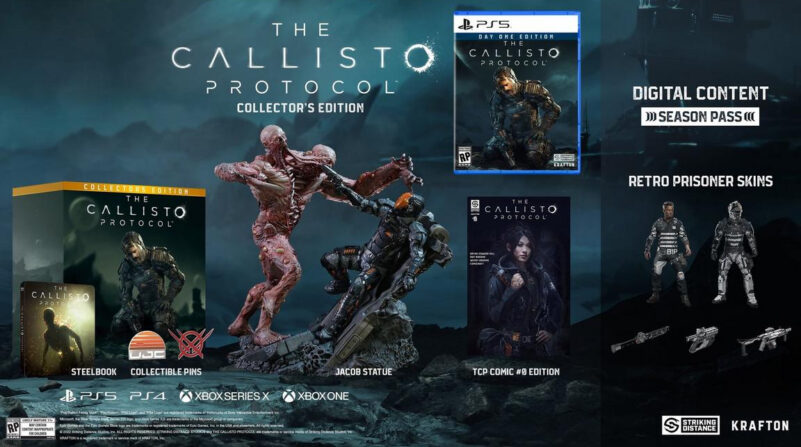 Overall the gameplay and assets shown in the new video (brief though they may be) appear noticeably more polished than the last time we saw the game in action. The title isn't set to release until the end of the year, so that should give the developers enough time to fine-tune it in time for launch.
The Callisto Protocol will release on December 2, 2022, for PlayStation 5, PlayStation 4, Xbox One, Xbox Series X|S, and PC via Steam. Pre-orders for the GameStop Exclusive Collector's Edition Bundle are still available here.
You can see Glen Schofield's full interview and the new extended gameplay footage below.
[Source]