The Blackout Club Launches on PC and Consoles this July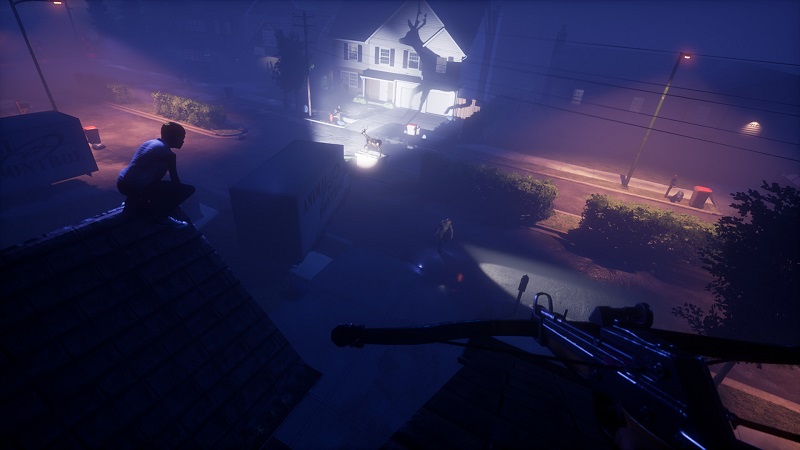 Co-op horror game The Blackout Club is growing up and making its way out of Steam Early Access. The little scamp of a game, which pits a group of teenagers against a legion of monsters that have invaded their small town, will formally launch on PC, Xbox One, and PlayStation 4 on July 30th.
The Blackout Club tasks players with teaming up and getting to the bottom of what's happened to their town. A suburban neighborhood and its surrounding forest is open for exploration, with the game putting an emphasis on open-ended design so that missions can be accomplished in a variety of ways. Missions also contain procedurally generated elements which affect enemy locations, difficulty, objective, and more. A variety of tools can be used to distract enemies and escape their clutches when caught. There's also a persistent enemy type called The Shape that can only be seen when players "close their eyes" in-game.
I played The Blackout Club a few months ago and put it aside because it was a little rough, but I look forward to checking it out once it releases next month. I've heard great things, and I'm always up for quality multiplayer horror games.
Horror fans! The Blackout Club is CO-OP TEENS VS. MONSTERS, coming to PC, Playstation 4, and Xbox One on ?July 30th!? Pack your flashlight & tell 3 friends. (Or someone you love to hate can play as a PVP stalker kid.?) Wishlist / buy at Early Price now: https://t.co/KyoqmuDuhW pic.twitter.com/ZovScFtj4M

— The Blackout Club (@theblackoutclub) June 28, 2019