The Black Ops 4 Seasonal Update is Zombie Themed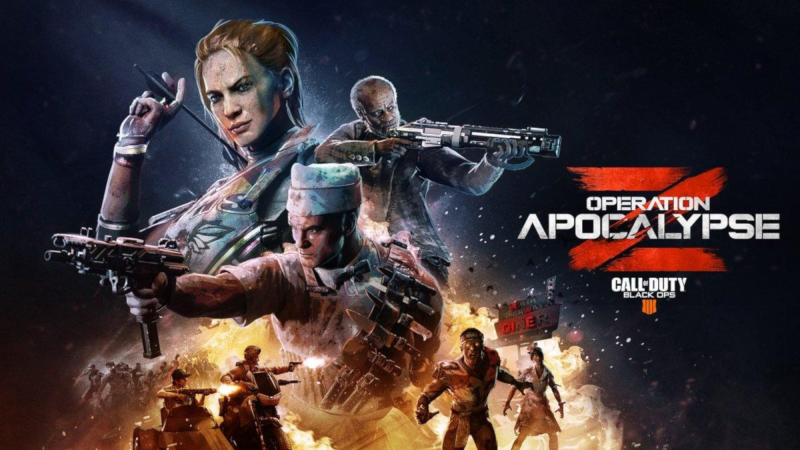 The next Black Ops 4 (IIII – ugh) update is titled, Operation Apocolypse Z, and brings the undead out of the staple zombies mode. Zombies will now appear in multiplayer and Blackout modes. The event is available now for all PlayStation 4 users and will be coming shortly to Xbox and PC at an unknown date.
The free update will bring…
The 'Reaper' specialist class for the multiplayer; returning from Black Ops III. The class itself utilizes a scythe-machine gun hybrid, and the ability to create decoys.
Three new multiplayer maps.
New Blackout map, horror-themed and featuring zombie enemies. Alcatraz, as seen in several zombies maps will make a cameo appearance.
Two new modes for Blackout called Pandemic and Alcatraz Horde will be coming later in the season.
New cosmetic microtransactions.
New perks and microtransactions elixirs for the zombies mode.
In addition to all the free content, owners of the Black Ops IV season pass will be receiving new content as well. The new paid content will include…
 New zombies map, Alpha Omega (taking place in the original Aether storyline). This map is an expanded version of the Nuketown zombies map seen in Black Ops II. Will feature both Ultimis and Primis versions of the main cast.
Three new multiplayer maps, Der Schatten, (set in Der Eisendrache from Black Ops III zombies), Remnant, and Havana (remastered map from Black Ops I).
For a long time, the zombies mode has been the only aspect of Call of Duty that even slightly interested me, so I appreciate seeing the undead slowly take over the entire franchise, despite my eyebrow raising at many of the creative and business decisions the developer and publisher make. If I weren't cynical enough to pass on buying Black Ops 4, this update would have likely made me ecstatic. Fortunately, zombies is about 'shooting things' again rather than endless easter egg fetch quests, even if that's only the case outside the traditional horde mode.