The Binding of Isaac: Rebirth announced, confirmed for PS3/Vita and Steam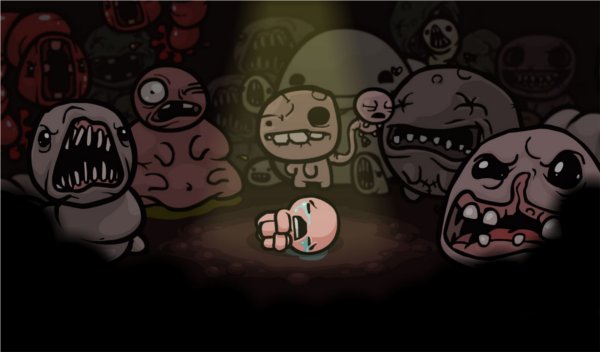 Edmund McMillen — the man behind several cult-classics for the PC– has announced that his dungeon-crawling Magnum Opus The Binding of Isaac will finally be ported to the consoles. A new expansion is also scheduled that is set to rival the length of the first expansion.
The port will be handled by Nicalis, which was previously responsible for ports of Cave Story and VVVVV. All we know at the time of writing is that the game will feature upgraded graphics and local co-op, which does sound fairly neat. Edmund will also provide new designs for areas, enemies, items and bosses. The remake is currently announced for the PS3/Vita and Steam. Talks with both Microsoft and Nintendo are also in the works in hopes to bring the game to their platforms as well. An iOS version is also a possibility.
"The whole game will be remade and rebalanced," McMillen wrote on Formspring. "The remake will be more than just an expansion; it will be a new game with all new graphics, music, etc. It will also feature an expansion sized pack of all new content, bosses, characters enemies, items, etc. And yes, in about a year, if/when it comes out, the Flash version of the game will appear obsolete for sure… The goal is to also keep the cost of the remake as close to Isaac+wrath as possible as well."
I'm not entirely sure how I feel about having my version of the game (which Steam says I have played for over eighty hours) becoming "obsolete", but apparently a discount for those who already own the game is been discussed as well.
I am happy for the poor console-peasants who finally get to enjoy this simple, but punishing title. I do wonder how many people are still interested in this game, though, so please leave your opinion in the comments below.
[Source]