Tangiers Lives – Lead Resumes Development After Unfortunate Breakdown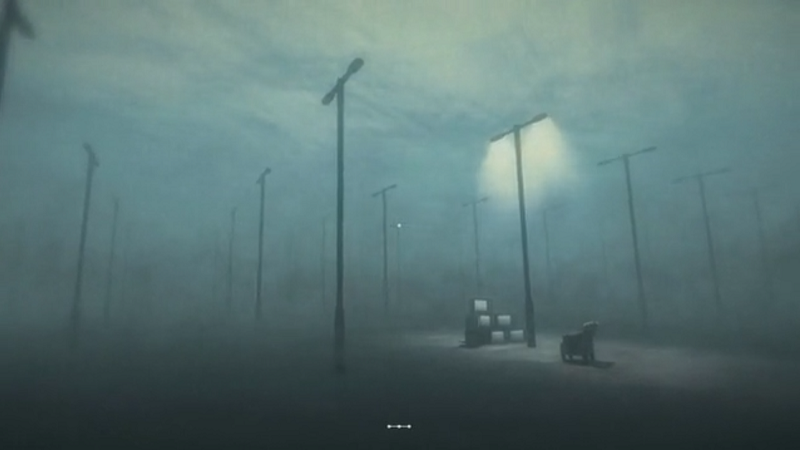 The development saga of Tangiers is one many indie developers unfortunately face. A series of trials and hardships, meeting deadlines, forging sleep, and struggling with tight budgets. Lead Tangiers developer Alex Harvey has faced, and still appears to face, this since his wonderfully macabre and surreal stealth horror game was successfully Kickstarted on August 13, 2013.
Despite raising enough money for development, the team has struggled to make ends meet while working on the game. On Harvey's latest Kickstarter post, he writes "Work is still underway on the project. I regret & apologise for the dearth of updates, information, communifcation and presence. I have been very unwell for, well, most of the past year, really."
"I'll skip on a sob story and finer details, but the stress of pulling the project back together, getting by with minimal funds and of some very difficult life challenges ontop of that led to, for all practicalities, a very prolongued breakdown," he wrote. "I've not been able to maintain much functionality, and accordingly I've been doing a rancid job of everything."
As a good will gesture to backers, Harvey released a few new images of the game and a "proof of existance" video that shows chilling environments, such as a forest transforming into a field of lightpoles. It's all really cool looking.
The rest of the blog post states that additional funding is being looked for, and development is currently being put into the game's AI system. I truely hope that an indie friendly publisher like Devolver Digital or Adult Swim Games reaches out to support Tangiers toward release. At this point, a publisher's support could go a long way to securing the team's financial and emotional well-being and ensuring the project sees the light of day. Here's hoping.
[Source]
A brief, rough little montage of some recent bits & pieces on Tangiers (Twitter encoding will probably chew it up for a while) pic.twitter.com/fCo3ZRhA30

— ᵒʸˢᵗᵉʳFAKE (@oysterFAKE) January 16, 2017