Take your first look at Telltale's The Walking Dead Final Season
Boy, talk about the end of an era.
Telltale's The Walking Dead captured more than just fans of the show and comics back in 2012. With a story that blew audiences away, the original game (now thought of as "season one") won just about every game of the year award in the book, and solidified Telltale as a household name for gamers everywhere. The adventures of the series' heroine, Clementine, have arguably dwarfed even the games source material characters, which is kind of remarkable when you consider what a juggernaut the TV series was (despite the main following still being rabid, the show has been on a steady decline for a while now).
The final season of this groundbreaking series was announced a while ago, but we finally have a real look at what's coming. I uh… I got a pretty grim feeling about this.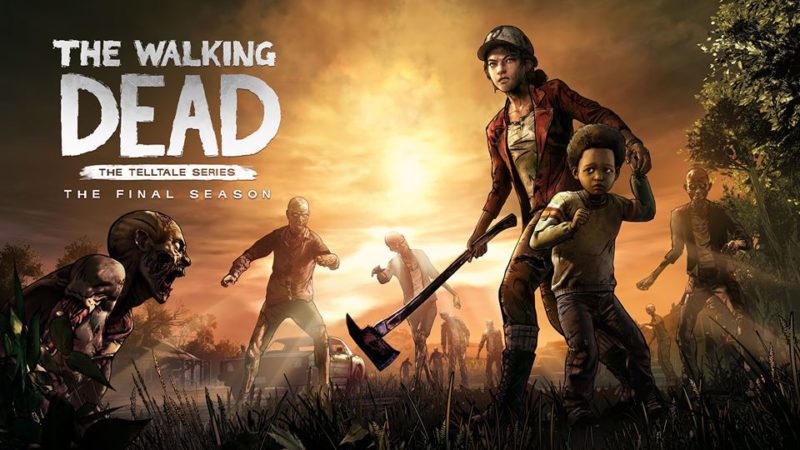 While not much is known about the fourth season, we can already tell you that there's been a time jump, there will be all-new characters, and that we will be playing as Clem again as the main character (she was playable, but only in sections of the previous season). The other thing that is worth pointing out is that while the role-reversal angle is obvious, as Clem is now the adult protecting a child (while Clem was the child, protected by an adult in the first season), but the connection goes even a little deeper than that. Assuming this is Season 4's cover art, it will make a fabulous, if unsettling bookend to the series.
In almost identical poses, Lee and Clementine, Clementine and AJ, I feel the sense of a loop being closed that will probably leave fans absolutely bawling. The Final Season begins this summer, and you better have your tissues handy.
[Source]