Surprise: Five Nights At Freddy's 6 Cancelled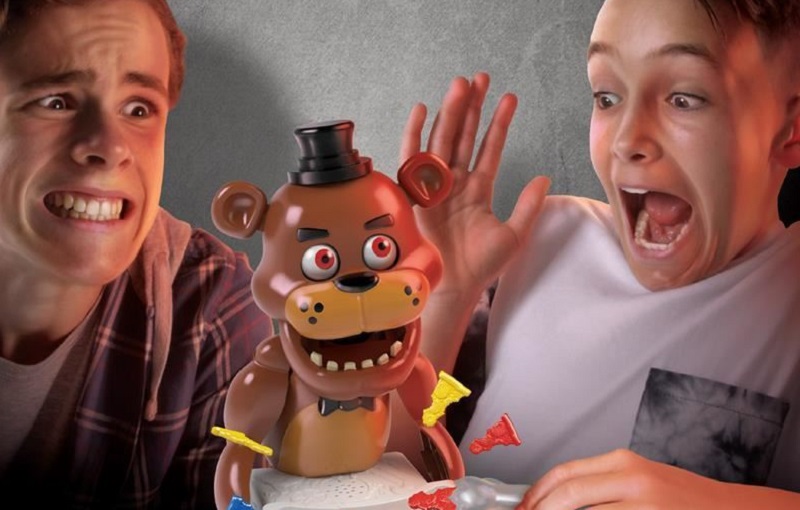 You may be asking yourself when Five Nights at Freddy's 6 was even announced right about now. Don't worry, I am too. FNAF series developer Scott Cawthon recently announced that his next game, which he states can be considered the sixth entry in the series, exists but must be cancelled.
The developer of Five Night At Freddy's is no longer working on the sixth game in the series due to a re-evaluation of his personal priorities as he's turned out one game after the next since the series start three years ago and rising fan expectations. "Each game SHOULD be better than the last! But that pressure starts to mount, and I fear that I've been neglecting other things in my life for the sake of trying to keep up with those mounting expectations," he wrote on a Steam post. He continued, "So, after giving this a lot of thought; I've decided that I'm going to stop working on it. I'm not going to reveal anything else about what the game was, and I've asked other people involved to never divulge anything either. It's just not going to be talked about."
Cawthon states that the game is cancelled but he makes clear several things: he's not quitting game development, he wants to move at a slower pace and have fun making new titles, he's interested in making a VR title, and that he wants to focus on his personal life a bit more. Over the course of the series' popularity, Cawthon has shown a tendency to change his mind very quickly, as seen with the multiple drastic release date changes for his games. When he first released Five Nights At Freddy's World, he quickly shut down the project after its incomplete state was criticized. Regardless, Cawthon has always been very vocal and transparent with his community. I would hope that real fans of his understand his decision to take care of himself before his community; no one should criticize him for doing so.
I don't think this will be the end of the FNAF saga just yet. We've still got the movie to look forward to…
[Source]