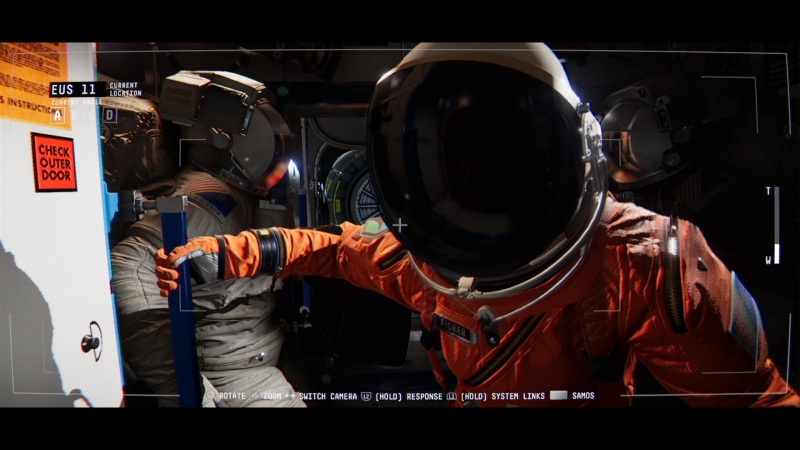 As a publisher, Devolver Digital is no stranger to games that push envelopes and play outside the box of regular small-team developed games. While many of their published projects have towed the line between horror and other genres, including Hotline Miami and Mother Russia Bleeds, 2017's popular Stories Untold was undoubtedly straight horror, and one of the better experiments in the genre of the last few years.
Created by developer No Code, Stories Untold was an anthology of short narrative horror games that we reviewed rather positively last year. Now, Devolver Digital and No Code are teaming up once again to bring players Observation, which was revealed today via a trailer that briefly shows off the game's core conceit.
In Observation, players take the role of an AI onboard a space station where things have – wait for it – gone awry. While this is far from an original concept in sci-fi or video games in general, having players take the role of the ships' AI is a unique spin that could give Observation an identity all its own. The trailer is short and somewhat cryptic, so we don't know what kind of AI the player will be, or even if there's a choice. Will Observation be the unholy marriage of 2001: A Space Odyssey and Tecmo's Deception I've always wanted? We can hope.
Aside from the concept, the footage shown in the trailer itself looks fantastic, with great attention to texture detail and realistic lighting. Sterile space station environments have, again, been done to death in video games, but with the high level of polish on display in this trailer, Observation might just be able to give players a new perspective (ahem) on well-worn cliches.
You can check out Observation's reveal trailer down below. Observation is expected to release sometime in 2019.