Square Enix Teases 'Outriders' For E3 Presentation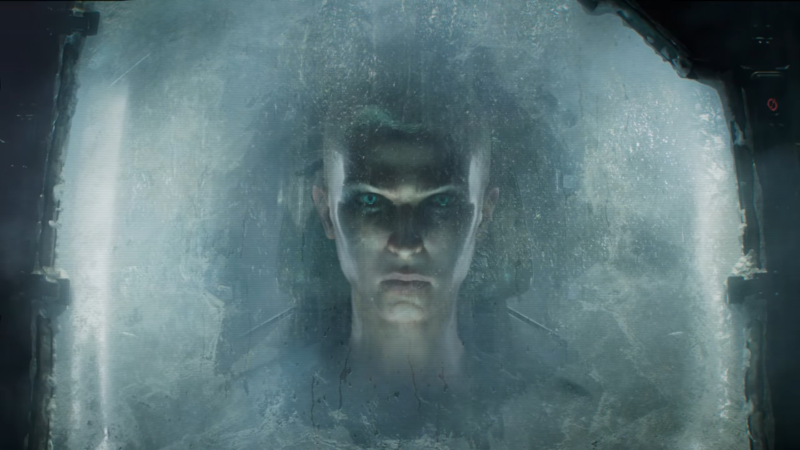 I, like many, was excited to hear that Square Enix was finally getting a showcase for E3. Of course, there are plenty of big reveals that everyone is expecting such as the Final Fantasy VII remake, the Avengers project, and possibly the previously announced Kingdom Hearts III DLC, but I definitely wasn't expecting a horror-themed game (at least judging by the soundtrack) to be among Square Enix's plans, especially seeing how everyone has forgotten about Parasite Eve.
The new title being teased by Square is titled 'Outriders,' and the teaser merely shows an unsettling looking woman waking up in a cryo-pod. Interestingly, a Twitter account of the same name has actually been active since the beginning of May, putting out several tweets seeming to hint at the upcoming game's story and premise. The series of tweets chronicles the voyage of a spaceship known as the 'Flores' heading towards a planet named Enoch, a location that holds some significance to the survival of the human species as things back home don't seem to be going very well. The entire premise thus far is very reminiscent of the Dead Space trilogy, although upon considering the official definition of an outrider, I'm lead to believe the game will play very differently.
An outrider is "a person in a motor vehicle or on horseback who goes in front of or beside a vehicle as an escort or guard." Of course, this could mean any number of things. Perhaps this could suggest a gameplay loop centered around protecting whatever vessel that is central to the game, although I'm guessing that the use of the term isn't so literal in this case. Maybe the outriders that are here to 'protect us' aren't up to snuff. Whatever it is, hopefully, its a step or two above The Quiet Man.
As seen in the teaser and on social media, more information is promised on June 10th, the same date as Square Enix's E3 press conference, so it's pretty safe to expect a more full unveiling there in-between the other big announcements.