Explore South American Horror in Upcoming Title THE ORIGIN: Blind Maid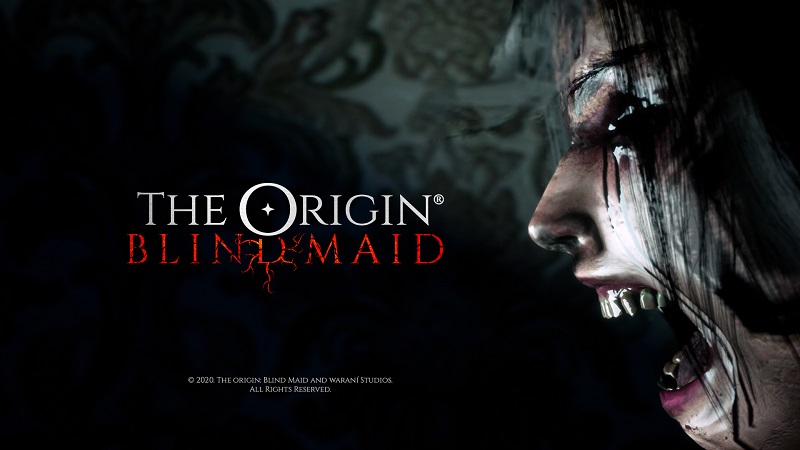 If you feel like you've had your fill of North American, Japanese or European horror, then Waraní Studios' upcoming title THE ORIGIN: Blind Maid may be just up your alley. This indie horror from the Paraguayan development team (partnered with Sony – the first company from Paraguay to achieve this, by the way) is described as a "real first person horror" experience in which players will explore "terrifying myths and legends."
According to a press release:
In THE ORIGIN: Blind Maid we will embody a real scoundrel, a corrupt politician on the run from justice after being accused of multiple charges. His plan was simple and seemed effective: to cross the Paraguayan Chaco in the company of his assistant to escape to Brazil. What this politician, the incarnation of one of the great evils of today, could not have imagined was that there he would encounter a much older and more implacable evil: Blind Maid, a supernatural entity with a tragic past that we will end up discovering over the course of five intense chapters… that is, if we don't die first.
The gameplay seems to tick all the right boxes: dark, mysterious environments (the game is set in Gran Chaco, a vast region that lies between Paraguay, Bolivia and Argentine), escaping threats, fighting for your life, seeking weapons and objects, exploration.
Additionally, the developer warns to:
Get ready to see your faces with Karai Vosa, different kinds of ghosts and a real gallery of deformed creatures, terrifying personifications of the psychiatric disorders that tormented them in life.
We're not quite sure what that means, but it sounds exciting. While the developers have said there will be opportunities for combat later on in the game, stealth will be the mechanic of choice early on. They also mention improving characters throughout the game, "both physically and spiritually."
As of now, there is no final release date for THE ORIGIN: Blind Maid, but it is scheduled to be out in the first quarter of 2021 and will be available on PS4, Xbox One, Nintendo Switch and Steam.
There is a teaser trailer, but don't expect to decipher much hidden information from it. It still looks cool, though.