Horror Movie Commentary #31: Scream – Download Now!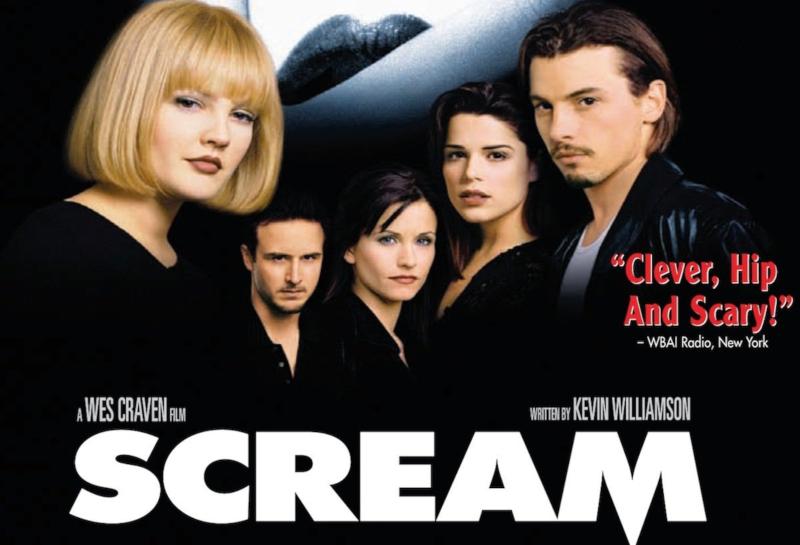 Who doesn't love a good horror movie? Few things are better than picking a person or a side, then watching them make the goofiest mistakes ever committed to film as they run, stumble, and crawl towards their demise. That question gets a little too exciting in Scream, the 1996 blockbuster satire that inspired an entire comedic horror satire franchise years later. Art begets art, and you can hear us groan- and laugh- along in the 31st Rely on Horror Movie Commentary, sponsored by our Patreon supporters.
If you'd like to download this month's, last's, and all past and future horror movie commentaries, support Rely on Horror on Patreon for a dollar or more a month! That's it. Our Patreon supports our ability to keep our site online, create new content, and pay our writers better! If you're an avid visitor, a small contribution a month towards Rely on Horror can really help keep us keep tickin'.
Our full list of goodies for Patrons include:
Ad-Free browsing!
Exclusive monthly horror film commentaries – from classics to the latest releases!
Exclusive Discord Role!
Advanced access to episodes of the Rely on Horror Show on Youtube!
Access to the Patreon comments page
Automatic entry into eligible site contests (requires a valid email)
A Thank You on the site
Inclusion in our weekly newsletter!
Have a recommendation for our next commentary? Let us know in the comments. Also, share our Patreon with your friends! Thanks!
[Movie Commentary #31- Scream]