Horror Movie Commentary #30 – World War Z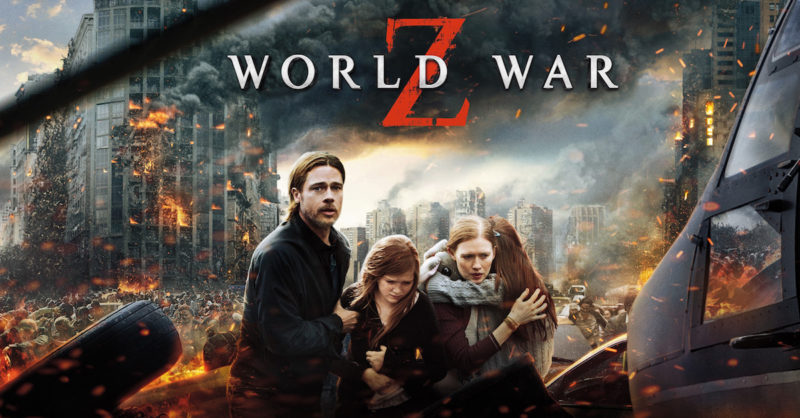 Ah yes, the oft-mocked but box office smash, World War Z was our latest horror commentary pick! While it gets a lot of hate, I still really love Brad Pitt's non-adaptation of the excellent Max Brooks novel. Some great visuals and some of the coolest zombies in the creature's history, it's a bloody good time. Oh, and I mean bloody, we watched the Unrated cut, with extra blood effects and story tweaks. CJ, Destiny, Rourke, and Brock join forces to try and give this movie an even hand when it comes to criticism, and we even get to talk about anti-vaxxers, which is always fun.
If you'd like to download this month's, last's, and all past and future horror movie commentaries, support Rely on Horror on Patreon for a dollar or more a month! That's it. Our Patreon supports our ability to keep our site online, create new content, and pay our writers better! If you're an avid visitor, a small contribution a month towards Rely on Horror can really help keep us keep tickin'.
Our full list of goodies for Patrons include:
Ad-Free browsing!
Exclusive monthly horror film commentaries – from classics to the latest releases!
Exclusive Discord Role!
Advanced access to episodes of the Rely on Horror Show on Youtube!
Access to the Patreon comments page
Automatic entry into eligible site contests (requires a valid email)
A Thank You on the site
Inclusion in our weekly newsletter!
Have a recommendation for our next commentary? Let us know in the comments. Also, share our Patreon with your friends! Thanks!
[Movie Commentary #30 – World War Z]