Silent Hill Website Domain Up for Sale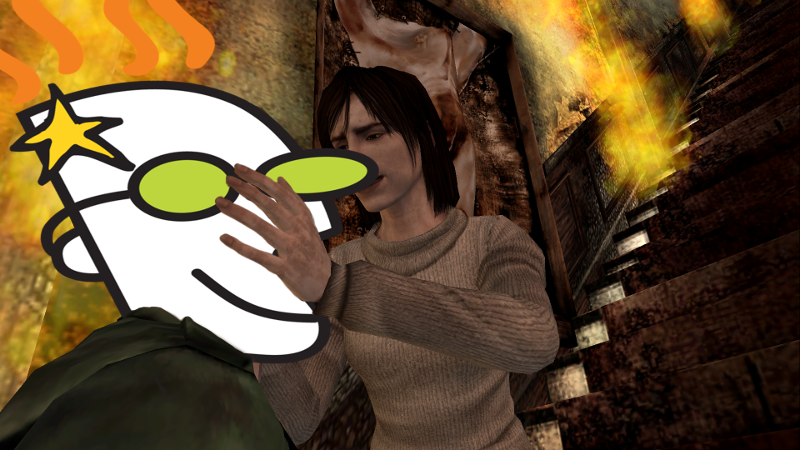 For Silent Hill fans, it's always like this. One thing after the other over the last decade has proven that the series means less and less to Konami, the publisher that gave it life. Silent Hills was canceled; Silent Hill: Downpour — while enjoyable — needed more development time; the Silent Hill HD Collection was a technical and stylistic mess; the latest "game" in the series is a slot machine… the list goes on. To add more insult to injury, it seems that the web domain SilentHill.com is now available for sale.
BobVids, co-creator and host of the Silent Hill YouTube series The Grate Debate, posted a tweet with the sad revelation. SilentHill.com has not been renewed and is available to anyone willing to purchase the domain from BrandBucket and is registered to Sea Wasp, LLC Fabulous.com Pty Ltd. The domain's current asking price is $9,835 USD. A look through Wayback Machine shows that the Silent Hill website domain went up for sale sometime in August.
To be fair to the publisher and the truth, it appears that the SilentHill.com domain hasn't been active in well over a decade when it acted as the website for the original game. In about 2008, it transitioned into a parked domain that showed related Silent Hill search terms. So Konami hasn't had any interest in this domain in a very long time — which is odd but not new news. Still, it would make a lot of sense for the publisher to retain the rights to such a basic URL for an IP that they intend to do something with. If the Silent Hill website domain is re-acquired by the publisher, then we'll at least know they're planning on enforcing their ownership — for whatever type of products that may lead to.