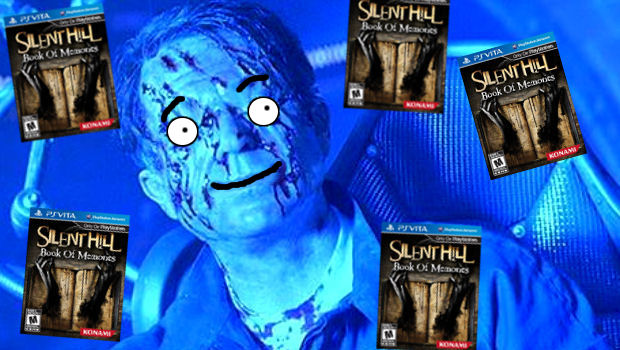 Woah, OK. That was a surprise. It seems that Silent Hill Book of Memories, the Playstation Vita exclusive Silent Hill dungeon crawler, will soon have a demo. Awesome. The demo has been announced for EU regions and will be available tomorrow. The North American release has not been mentioned. Seeing as how the demo did not appear in the weekly Playstation Store drop for North American, we probably won't be getting it later today.
Hopefully now that a demo is going to be available, more people will be willing to check out the game before hating it. I personally didn't have a great time when I played it last November, because the demo was from a buggy build, so this demo will serve as an excellent opportunity to see exactly what this game plays and feels like. It'll be nice to update my impressions on the new black sheep in the Silent Hill series.
I will be contacting Konami regarding the North American demo.
Update: The demo is said to contain the first two levels of the game and a boss fight with the Fire Boss. Character customization will not be in the demo be included in the demo but limited to two player classes. Enemies will be varied and some will be from latter parts of the game.
[Source]
Konami Digital Entertainment GmbH will tomorrow release a free playable demo for Silent Hill: Books of Memories for PlayStation ®Vita via PlayStation®Network.

The exclusive, single-player taster of the first Silent Hill title for the Sony handheld, features the first two zones from the game and a battle against the game's Fire Boss. The demo will give PlayStation®Vita users their first chance to experience the combat and exploration elements of the new game and also features the intro cinematics, to whet the appetite for the full game's horrifying story.

Players can select one of two characters for use in the demo and a selection of weapons and adversaries from latter stages of the full game, are also included.