See No FEAR by indie developer anOVERTHINKER is a first-person horror game where you must search for your girlfriend in the monster-filled woods after breaking your glasses.
The game is a part of the Bite Size Terrors series, which are small experimental horror experiences each with its own unique genres and styles.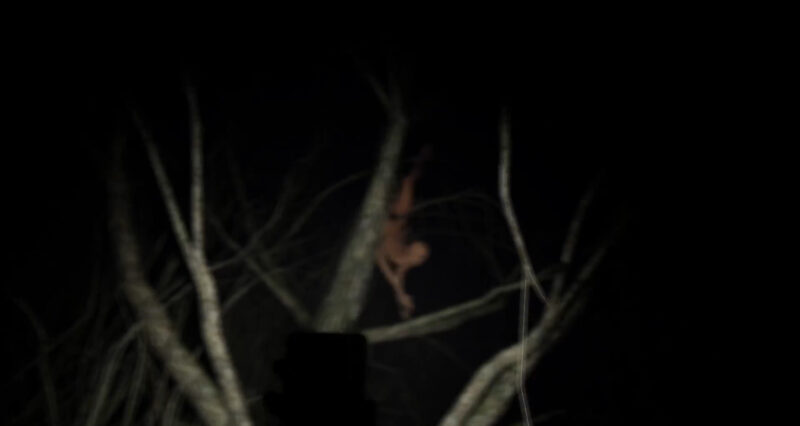 The story of see no FEAR takes place in a world that has been invaded by gnarled, nightmarish monstrosities that have fallen from the sky and are wreaking havoc, similar to the premise of A Quiet Place films.
After being thrown out of your car during a crash, you wake up to find your girlfriend Rebecca is missing. Unfortunately, your glasses are broken and your vision is very blurry. All you have to navigate the dark woods and surrounding areas is the flashlight on your cell phone.
The game takes roughly ten minutes to play through and is a focused experience that exploits its basic premise very well. The atmosphere is very spooky and the limited depth of field and range of your flashlight makes everything feel uncomfortably close and claustrophobic. We definitely recommend checking this little gem out.
You can download the full game on PC for free on either itch.io or Free Game Planet.
You can also view a gameplay video of See No FEAR below.