Saya no Uta protagonist stars in Nitroplus Blasterz' newest preview video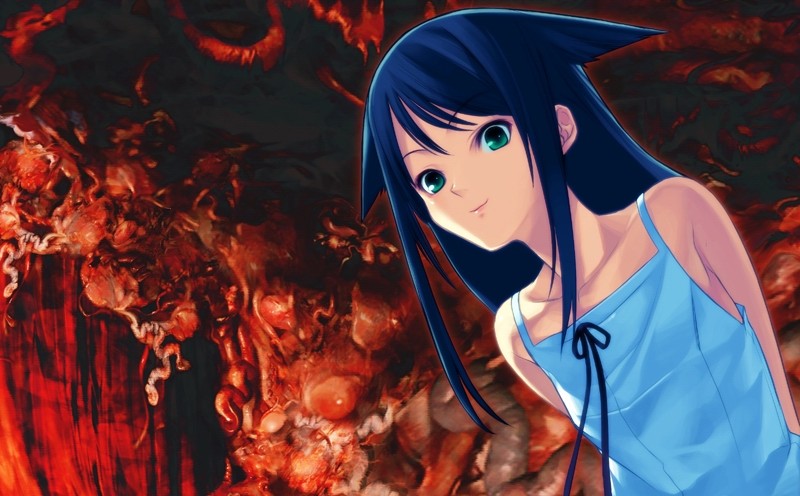 I do love it when two of my favorite genres cross paths. Nitroplus Blasterz is a 2D tournament fighter for the Playstation 3 and 4 that features characters from various Nitroplus properties and franchises that Nitroplus writers were involved with. Today's trailer, provided by American publisher XSEED, showcases the main character of Gen Urobuchi's cosmic horror game Song of Saya.
In Song of Saya, players follow a young man who has recently suffered severe brain damage and now sees the world as a horrific realm of rotting meat and gross fluids. The only exception is Saya, a small, childlike girl, who is naturally more than a little suspicious in a world where everything else is hellish. In the trailer below, her moveset is characterized by spawning various spikes and tentacles made of the same, disgusting material as the world of her game, giving her an edge at long range without sacrificing her ability to hold her own in close combat. My only complaint is that it all comes off as a bit tame considering the notoriously immoral subjects that Song of Saya tackles. Where is a Moral Kombat fatality when you need one?!
We talked about Nitroplus Blasterz before when it was announced that protagonist Yuki from School-Live! would make an appearance as a support fighter. The game is scheduled for a release on February 2, 2016.