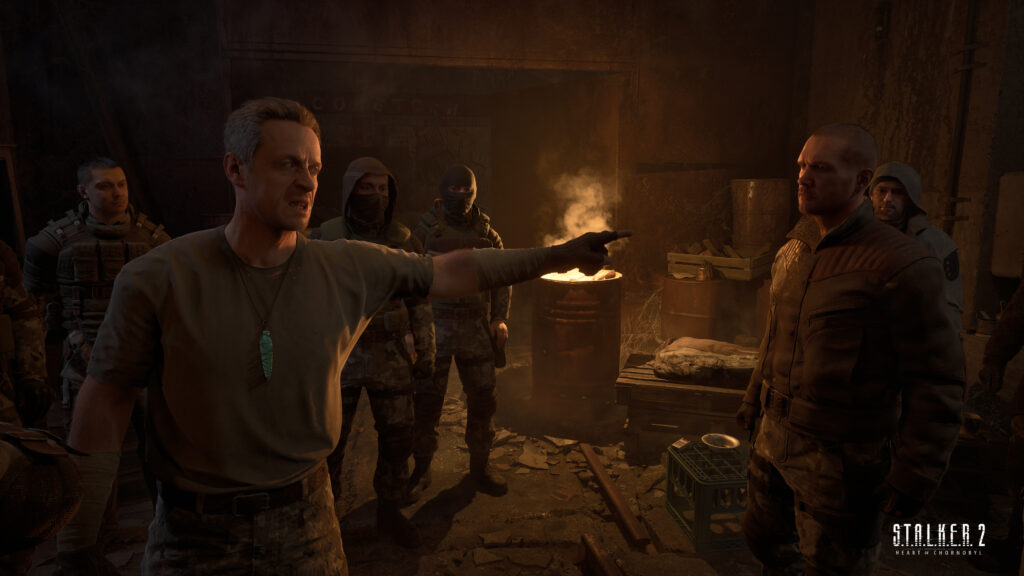 The story of the much anticipated S.T.A.L.K.E.R. 2 – Heart of Chornobyl has been one fraught with difficulties and struggles brought on by Russia's invasion of Ukraine. Just recently, reports surfaced that one of the original game's developers had been killed on the front lines.
Now, for the first time, GSC Game World, the Ukrainian development studio behind the game, has given some rare insights into just how hard it has been dealing with everything that occurred in its home country over the past year, in an interview Wired conducted with S.T.A.L.K.E.R. 2's lead producer, Maria Grygorovych.
In the interview, Grygorovych explains that before February 24th, 2022, most people were hoping that there would not be an invasion. Regardless, the studio had taken precautions such as stockpiling fuel and having buses with drivers ready at all times.
When the bombs started falling on Kyiv, "Grygorovych and the rest of GSC's leadership needed to evacuate 500 people, including the company's employees and family members, and get them to safe haven", calling it a "logistical nightmare" due to public and private transport being overwhelmed by the number of people trying to leave the area.
GSC Game World accomplished its headquarters' relocation to Prague in October, with about 200 employees relocated there. Another 130 still remain in Ukraine, some of which serving on the front lines, while the rest is working on the game remotely.
As Wired put it, and we agree, "It is, without a doubt, one of the greatest challenges a video game studio has ever faced."
The interview quotes Grygorovych:
It is, without a doubt, one of the greatest challenges a video game studio has ever faced. It's a national product now, aimed to show that Ukraine is not only exceptionally effective and brave on the battlefield, but also equally valuable in a sense of cultural legacy. Something to be shown to the world.
Again, I recommend reading the full piece by Wired right here.
S.T.A.L.K.E.R. 2 – Shadow of Chornobyl will release sometime in 2023 on Steam, GOG, Epic Games Store, and Xbox Series X|S.