Run from WWI trench demons in Ad Infinitum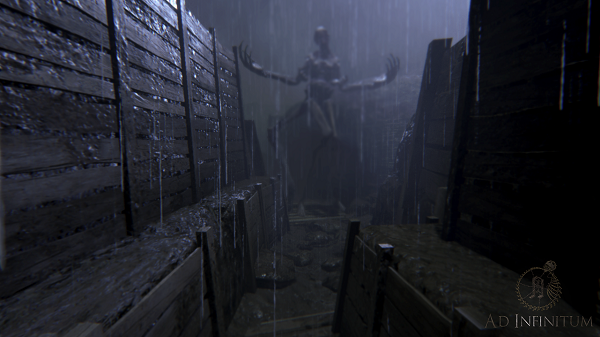 The first trailer for Ad Infinitum has released, and man is it creepy.
Announced as a first person horror game developed on Unreal 4, Ad Inifitum sends players to a surreal world whilst World War I is in full swing. As a solider looking for his brother, players embark into uncharted territory with strange environments and a stalking creature that looks pretty cool-scary! The reveal trailer isn't very long, but it hits the right cords. The game also looks exceptionally polished.
You can get a glimpse at Ad Infinitum's visuals and big-bad in the trailer and screenshots below.
51354
true
false
true
false
true
true
false
auto
false
ease-in-out
300
auto
false
0
true
false
%curr% of %total%