Update: Resident Evil Code: Veronica X Releasing Next Week on PS4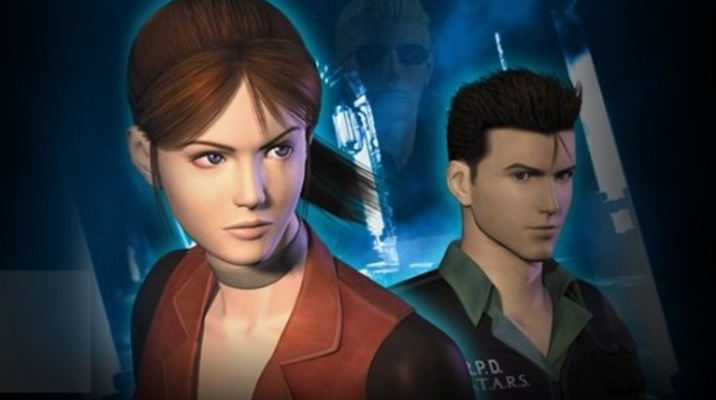 Update: Bwuh? So not only did this turn out to be true, but it's in fact the PS2 for PS4 version I'd speculated on. I'm just as bewildered as a lot of you, judging by the comments around the 'net. While PS2 for PS4 is an awesome program, and gives the chance for older games to breathe new life despite the properties themselves possibly being in limbo with their individual IP owners, RE:CVX is about the last game I expected to see on there. Capcom has been very diligent with releasing the HD versions of their classic games across basically every platform, and Code: Veronica X received a great HD remaster in 2011. Why in the world they're opting to go with this smaller release is beyond me. The current theory I've read is that maybe Capcom is gearing up for a full-scale remake of the game, later down the line (based on how well REmake 2 does) and don't want to muddy the market, but still want to have the original version available in some form? Anything's possible, I guess. The game releases May 9th in NA, and May 10th in Europe.
In case you're unfamiliar with PS2 on PS4, basically it's the original PS2 release of a game, without a single line of code changed, upscaled and supported with trophies and other PS4 features (like screenshots, streaming, etc.). The trophies at least might be a nice reason to return for veterans. One major issue the 2011 release had was it's trophy list was pitifully small (12 total) and lacked a Platinum. For one of the most challenging games in the franchise, it was really frustrating to have almost no bragging rights trophies available (even worse, one of them was literally for seeing an optional cutscene… seriously, what the hell?). In theory, this being it's own version and not a port of that (like RE4 last year), this will come with a much better list. Fingers crossed, I guess.
Original story:
Huh, this would certainly be out of the blue.
Hype and anticipation started flying around a few weeks ago when Resident Evil: Code: Veronica X was rated by the German USK for PlayStation 4. In all honesty, I figured it was only a matter of time before we got CVX, which is widely regarded as one of the standout games in the classic style of the series (for better or for worse). Next week, however, was a little sooner than I was expecting.
According to gaming website Gematsu.com's Twitter, Code: Veronica X is due out next week on PlayStation 4. The tweet is a little vague on details, and even seems to be implying that it might be coming to Vita as well (be still my heart), but also neglects to give a source of any kind. Take it with a grain of salt, or maybe like, the whole damn shaker.
Next week's PS4 and Vita releases. Resident Evil: Code Veronica X PS4 stealth release after German rating in March. pic.twitter.com/fWJFKZZLA1

— Gematsu (@gematsucom) May 4, 2017
There's no information as to what kind of release this could be- I had honestly just been assuming it was going to be another one of Capcom's HD ports, like the bounty-full we got last year – but the only information available for CVX just mentions PlayStation 4, no other platforms. This could simply be a case of information regarding the Xbox One and PC releases just not having leaked quite so readily, or it could mean that this is an exclusive release for PS4 only. I'd think it really odd if this was a remaster, or port of the previously released CVX HD remaster from last gen, ported exclusively to PS4 – which leaves open the possibility that this is not in fact that release, and actually part of Sony's PS2 for PS4 program, which has seen a few dozen PS2 classics breathe new life on PS4 with full trophy support and upscaled visuals. I'd be… a little disappointed if that were the case. CVX doesn't look that great anymore, and some of the new elements added to the HD release in 2011 were really great (an entirely new lighting engine, new water effects, new color adjustments, etc).
In any case, it remains to be seen if the game is even coming out so soon, so we'll keep you updated. In the meantime, I guess keep your eyes on the PS4's new releases.
[Source]