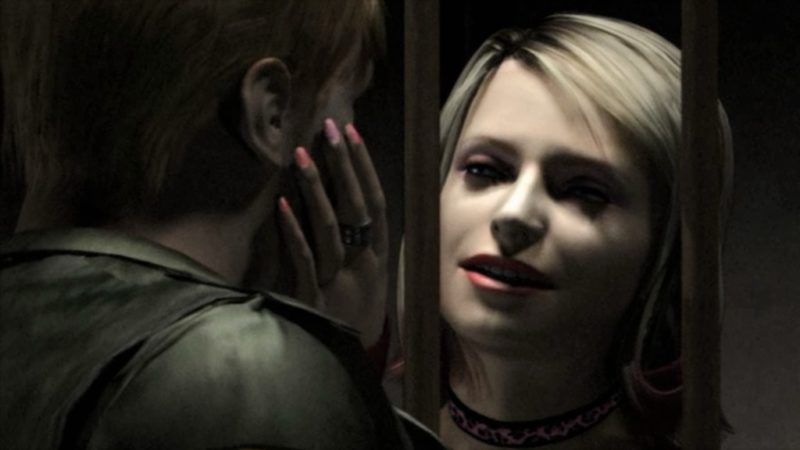 So it's been a little over 7 years since the last Silent Hill game (2012's Book of Memories), or 5 if we count P.T.. Many fans have completely written off the chances of there ever being another title in the series. Operating under the assumption that you already know all about what went down, odds were in favor of Silent Hill becoming little more than an aesthetic to bolt onto video gambling machines. Well, fans may (thankfully) be proven wrong in the near future as a new leak has sprung up regarding the future of the series. DuskGolem aka AestheticGamer (who has been consistently on the nose with leaks regarding the Resident Evil franchise time and time again) tweeted some information this afternoon that fans of the series (hell, horror in general) will be delighted to hear about.
In other news while I'm dropping this stuff, and I think I can talk about this, I'll mention there is a couple new Silent Hill games in the works. Konami about two years ago reached out to various developers to pitch ideas for two Silent Hill games, one a soft-reboot of the franchise, the other an episodic TellTale/Until Dawn-style game to go alongside the reboot. I don't know anything more than that though, but I sure do hope Konami's given it the appropriate budget and found the right developer to make those games succeed.

This is just a guess, but I'd say there's a high chance one or both of those titles may be revealed this year, but we'll see. I don't actually know their plans or anything about these games other than their existence though, I don't know much about the inner workings of Konami.
We can also verify that, while we can't discuss any details, we've also heard from our own independent source that a Silent Hill project is in development. These two sources are (in our opinion) the strongest evidence yet that Silent Hill may really be back from the dead.
Considering Konami's radio silence (no pun intended) on the series outside of more slot machines, this news comes as a massive surprise to fans. We'll be waiting with bated breath for whatever announcement may be coming. If it is indeed to be revealed this year (as AestheticGamer suggests), it would most likely be at E3 or during a Sony State of Play. Given the timing future titles would most likely release for PS5 and Xbox SX, and either console nabbing the chance to be the first to announce a new Silent Hill is easily "game of show" material that would steal the spotlight from either console presentation.
Silent Hill may be on the horizon, friends. For now, all we can do is wait.