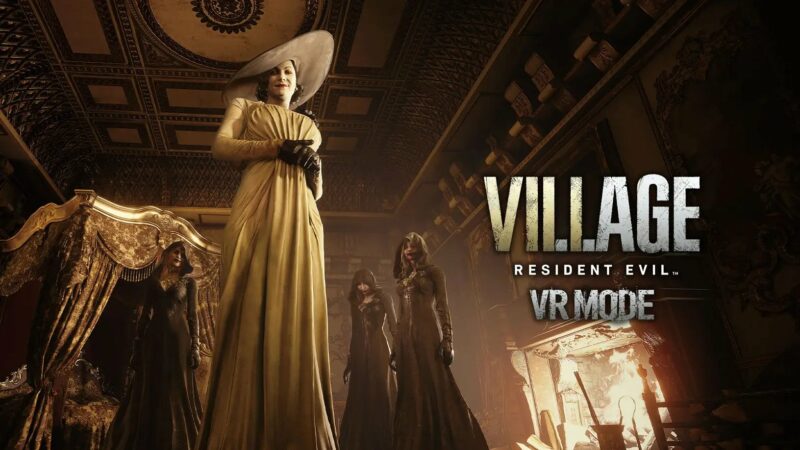 First announced back in June, Resident Evil Village VR is set to be the series' next big jump into the virtual reality space exclusively on PSVR2. Today as per an announcement from Capcom, the VR mode will in fact not be a separate release but a free DLC pack exclusive to the PS5 version of the game.
Get up close and personal.
VR Mode will launch as free DLC for Resident Evil Village and Gold Edition on PlayStation 5 alongside PlayStation VR2 on February 22nd, 2023! pic.twitter.com/90BAPMgZfu

— Resident Evil (@RE_Games) December 15, 2022
Following in the footsteps of 2020's excellent Resident Evil 4 VR, Village VR ditches the more rudimentary design of 2017's Resident Evil 7: Biohazard's VR mode (which did not include VR controls), and the results are wild. Featuring dual-wielding weapons, manual reloading, and a slew of new features exclusive to playing in VR, this mode looks intense and exciting, a whole new way to experience an already incredibly fun game. In a lot of ways, Village has crossed over a new benchmark for the series, offering the most robust variety of gameplay modes seen before — first person, third person, and now VR (previously we've seen a maximum of two, such as Revelations 1's first and third person modes). Seeing this upgrade turn out to be free DLC is also incredibly exciting, as it most likely means that Resident Evil 4 Remake's announced PSVR2 mode will most likely follow suit.
Resident Evil Village VR releases on February 22nd, side-by-side with the release of PSVR2, exclusively for PlayStation 5.