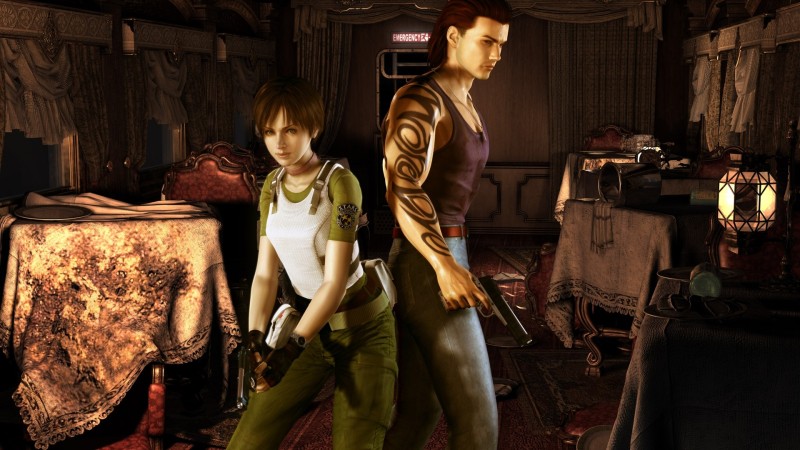 Resident Evil has had a strange history of adaptations. No matter your opinion on the Paul W.S. Anderson films, the animated timeline, or the ill-fated Netflix series, Resi is the home of some of the most prolific and bizarre translations to the big and small screen around. Less than two years after Welcome to Raccoon City, Johannes Roberts' Assault On Precinct 13-inspired interpretation of RE1 and RE2, it seems a new film may be on the way.
Code-named The Umbrella Chronicles, notably the same working title that Welcome to Raccoon City used, details on the project are vague. Spotted by Twitter user WhiteQueenNV, a listing in Production Weekly (an entertainment-industry subscription service providing updates on upcoming productions) provides some info and a basic description of the film, which has been lifted directly from the Wikipedia page of the 2007 game of the same name. It reads:
[The Umbrella Chronicles] follows STARS operative Rebecca Chambers and former Marine Billy Coen as they venture through a train that eventually takes them to a derelict training facility. Once within the facility, they discover they are being stalked by James Marcus, co-founder of the Umbrella Corporation and creator of the T-virus, who has managed to resurrect himself with the aid of leech test-subjects. After a confrontation, Marcus mutates into a monstrosity, but is subdued by the duo. Chambers and Coen escape as the facility self-destructs.
With this, it seems clear that the rumored movie will be a straight retelling of the game in some way, and the copyright for The Umbrella Chronicles extends back to WTRC's production, further confirming the name is a placeholder. However, this isn't a huge amount to go off.
— The White Queen (@WhiteQueenNV) May 19, 2023
The story doesn't end here, though. Twitter user RE_Wiki has put in the hard yards and managed to verify that the film may actually be based on Resident Evil 0, presumably not adapting any elements of The Umbrella Chronicles as you would understandably think. They also claim that the film has a production designer on staff, who would typically be hired after a director, and a script is in place. It's also been speculated that Paul W.S. Anderson, director of the original RE film series, has an Executive Producer credit on the new movie, but may not have any involvement outside that.
Rely have been in contact with RE_Wiki and, having seen their source on the matter, believe it to be trustworthy information. They were also able to uncover an article from Sudbury.com, a website for the city of Greater Sudbury, Ontario, which mentions the provincial government investing CA$2 million in a film titled Umbrella Chronicles. Sudbury was the primary filming location for Welcome to Raccoon City, which may indicate a close relationship between the two productions.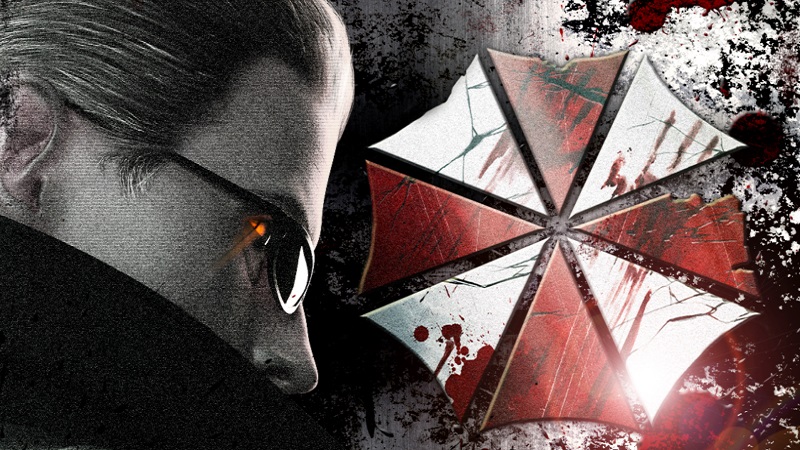 This is further corroborated by the article's confirmation that Raccoon HG Film Productions, which produced WTRC, is involved with Umbrella Chronicles as well. If that isn't enough, the Production Weekly listing also makes mention of Sudbury and Raccoon HG Film Productions' involvement with the film, and RE_Wiki also found evidence of the article's claims on the Northern Ontario Heritage Fund's June 2018-March 2023 funds table (bottom of page 2).
So where does that leave us? It seems, from what we know so far, that the film code-named The Umbrella Chronicles may be some kind of adaptation of Resident Evil 0. Much like Welcome to Raccoon City, it'll be filmed mostly in Greater Sudbury, Ontario, and has attachments to Raccoon HG Film Productions. Unlike WTRC, however, the province investing in the production indicates they may want the production to stay in Sudbury. This all hints at a close link to the previous RE film, though it's not known how the two will be tied together. It goes without saying that this is all rumors based on limited evidence, so we all need to hold fire until we hear something more concrete.
This doesn't seem to be the only Resident Evil film in the works, either. Beyond the previously-announced Resident Evil: Death Island, it was also reported back in March that a film based on Resident Evil 4 was supposedly in development. This is something director Johannes Roberts has himself expressed interest in. Given this, it's possible that both films are being developed at the same time, but again, this is just speculation.
Whatever ends up becoming of these details and the rumors surrounding them, it seems that despite recent setbacks, Resident Evil still has a future in film. If all this is true, then here's to that future, and everyone's favorite combat medic.