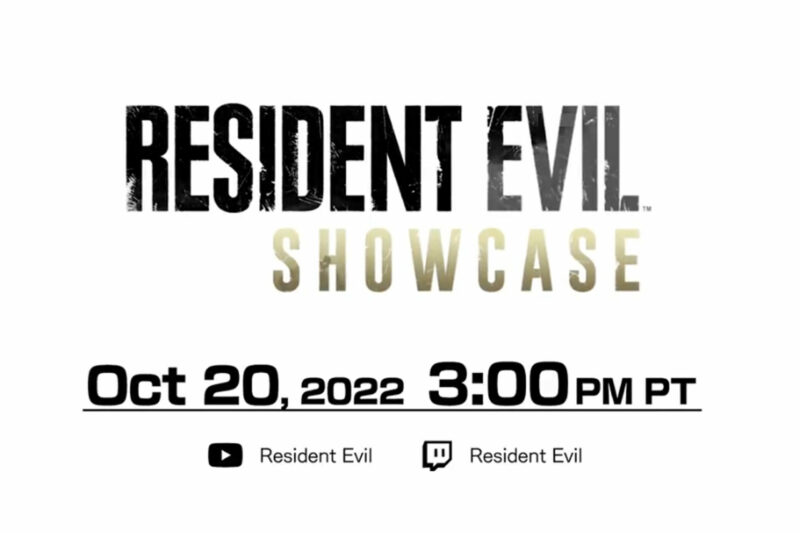 After a few weeks of waiting, we finally have a date for Capcom's next Resident Evil Showcase stream! Hosting new content from Resident Evil 4 Remake, Resident Evil Village: Gold Edition, and "more on the menu", this Showcase is set for streaming on October 20th (this Thursday) at 3pm PDT! Check out the cute little teaser they released on Twitter, there's a TON of new Resident Evil 4 Remake footage (albeit in very brief snippets):
The next Resident Evil Showcase begins October 20th at 3:00 PM PDT / 6 PM EDT / 11 PM BST!
Featuring Resident Evil Village Gold Edition and Resident Evil 4, everyone is welcome to co-stream the event!
🌿 https://t.co/hqujZb66JQ pic.twitter.com/7Irt58LRpC

— Resident Evil (@RE_Games) October 17, 2022
It's also worth taking a swing at the Japanese version of the tweet, because it actually has lots of different footage that doesn't appear in the English version:
「バイオハザード・ショーケース」
2022年10月21日(金)あさ7時より配信決定!

『バイオハザード ヴィレッジ ゴールドエディション』『バイオハザード RE:4』をはじめ、たくさんの情報をお届けします。

ご視聴はこちらからhttps://t.co/oCgyHH1DhE#BHShowcase #バイオハザード pic.twitter.com/qjgZY2uyIF

— バイオハザード(カプコン)公式 (@BIO_OFFICIAL) October 17, 2022
The teaser doesn't show off too too much from Village: Gold Edition (which includes the Shadows of Rose DLC, Third Person Mode, and Mercenaries: Additional Orders), the only shot I picked up on that looked new to me was one of Chris's Hound Wolf Squad standing in the Village Square, presumably involved with Mercs: Additional Orders in some way. The real big get from these teasers was the aforementioned bounty of REmake 4 footage. 99% of it lasts for only a few frames, but I managed to snag everything new over on my Twitter:
New shots from REmake 4 are featured here: Leon standing outside the Church, what looks like two new Ganado designs (Don Diego and Don Esteban redesigns?), Leon shielding himself from an explosion, and Ashley standing in front of the village entrance gate. https://t.co/loW8sCwdnW pic.twitter.com/oGWzPXvCcr

— October 🎃 Commissions Closed! (@Sisslethecat) October 17, 2022
I'm more than curious to find out what constitutes "more on the menu" as well, since the most obvious thing would be the "hope you didn't notice it's missing" noticeably missing RE:Verse, which is scheduled to release the same day as Village: Gold Edition. There's every chance we could also be getting new footage for Village and REmake 4's VR modes for PSVR2 as well, but it's also totally possible that we could be looking at some other sort of surprise we haven't guessed at yet. That's all for now, but us early 2000s horror fans are eatin' real good this week with back-to-back live streams for Silent Hill on 10/19, and again, Resident Evil on 10/20. A very exciting time indeed!