Wii U version of Resident Evil: Revelations getting platform specific features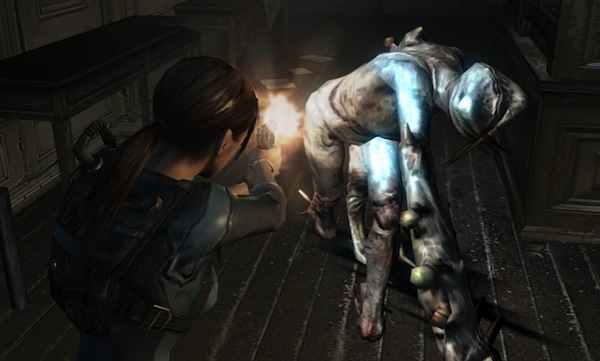 Capcom has had a bad habit these past couple years of upsetting their fans for a whole plethora of reasons be it on disk DLC, new editions of games that should just been DLC(I'm looking at you Ultimate Marvel vs Capcom 3), and shoddy porting jobs. It's become so expected of the company to disappoint these days that when they do in fact get something right, it comes as a bit of a shock. In this case, we're pleasantly surprised to learn that Capcom is giving the Wii U some extra special platform specific love.
First off, the Wii U version will support off-tv play, meaning you'll be able to play the game entirely on the Wii U gamepad. There will also be pro controller support just encase you want a more traditional gamepad experience.
Finally Capcom reassured fans that this isn't just a straight port, as the game's graphics engine has been entirely rewritten for the Wii U. Though we're assuming this is the case for the PS3, Xbox 360, and PC versions of the game as well. Either way it's nice to see that Capcom seems to be going the extra mile with this port, after all they really need to justify the $50 price tag.