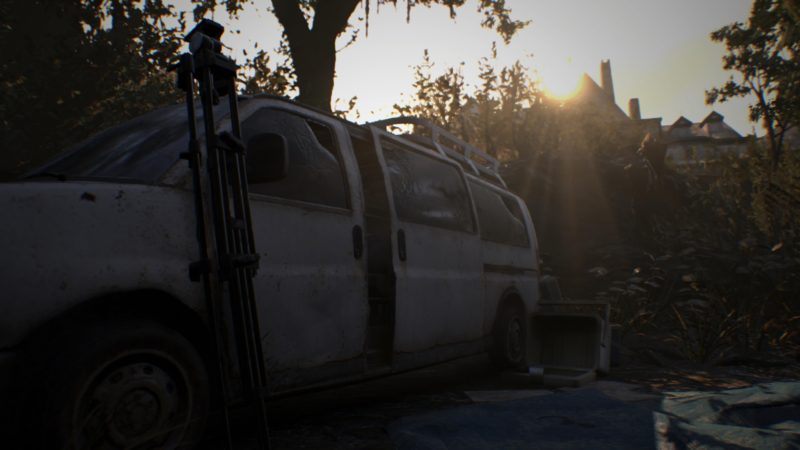 When Resident Evil 7 biohazard was first revealed, at Sony's E3 2016 conference, we got a playable demo to go along with the exciting announcement. Beginning Hour was a superb little slice of survival horror, with mysteries galore, especially about fingering. But, storywise, the demo also introduced us to the Sewer Gators, through the eyes of the ghost-hunting crew's trusty cameraman, Clancy.
Whatever happened to Clancy after the events of Beginning Hour? Well, we'll get to experience his fate starting today. Resident Evil 7's first volume of "Banned Footage" is out now on PlayStation 4 (for $9.99 or free for season pass/deluxe edition owners) – and out on February 21 for other platforms – and it focuses on Clancy's whereabouts after that Blair Witch-type ending from Beginning Hour.
This volume includes three pieces of content. First up we have "Nightmare" which sees Clancy being thrown and trapped in a basement as he fights to survive against endless waves of Molded until daylight hits. Next we have "Bedroom" which sees poor Clancy trapped (yet again) in a bedroom at the mercy of the lovely Marguerite as you solve puzzles and figure out how to escape, all while making sure you're not spotted messing around with anything in the room. Lastly, we have "Ethan Must Die" which is an endlessly replayable mode separate from the main storyline, which includes randomized item locations and a Souls-like twist to death.
You can check out the trailer for the DLC below.
Poor Clancy.