Resident Evil 5 now 50% off through Steam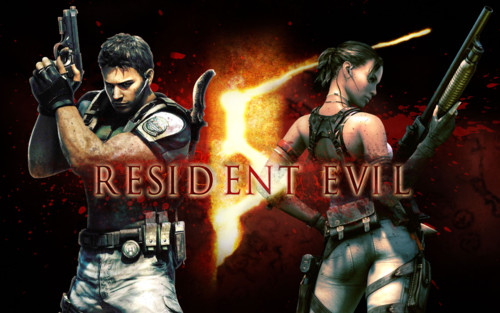 If Left for Dead or Left 4 Dead 2 aren't quite your cup of tea or you just like good deals, then you may want to head over to Steam again today to get Resident Evil 5 for under $10.
While Resident Evil 5 isn't bundled with another other title in the series, it's still a worth while deal for the fifth installment alone. Luckily, you'll have until January 2nd to purchase the title at its discounted price and recovering from New Year's by kicking back and killing zombies sounds pretty good to me.
If you've been under a rock for a while, here's the plot of Resident Evil 5:
From the ashes of old conflicts, a new terror arises. The Umbrella Corporation and its crop of lethal viruses have been destroyed and contained. But a new, more dangerous threat has emerged. Years after surviving the events in Raccoon City, Chris Redfield has been fighting the scourge of bio-organic weapons all over the world. Now a member of the Bio-terrorism Security Assessment Alliance (B.S.A.A.), Chris is sent to Africa to investigate a biological agent that is transforming the populace into aggressive and disturbing creatures. Joined by another local BSSA agent, Sheva Alomar, the two must work together to solve the truth behind the disturbing turn of events. Featuring a revolutionary new co-op mode of gameplay, Resident Evil 5 will let players experience fear together as terror moves out of the shadows and into the light of day.
The holidays are almost over so don't expect too many more great deals like this from Steam. With Left 4 Dead, Left 4 Dead 2, and now Resident Evil 5 at your fingertips, you should have yourself occupied for a while. New deals will continue until January 1st, so be sure to check the site again to see what else Steam will be offering up tomorrow.
[Source]