Celebrate Valentine's Day with some Jill-centric screenshots from Resident Evil Revelations HD!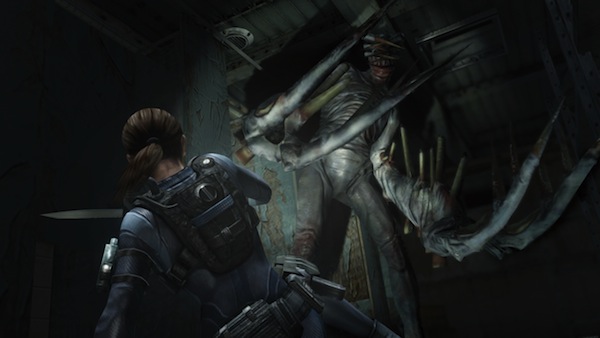 Happy Valentine's Day, everyone! Whether you're single or in a relationship, today is the day for a massive amount of chocolate intake! Can you tell I've already had my fair share of sweets by my glowing enthusiasm!!!
Capcom gave us all a sweet Valentine's Day gift today, in the form of new images from the upcoming HD console version of Resident Evil Revelations. These new screens all showcase the lovely Jill Valentine facing the many horrors aboard the Queen Zenobia.
Naturally, one would expect a console version of a handheld game to look better (think Metal Gear Solid: Peace Walker), but Revelations HD looks significantly better, not surpassing Resident Evil 6's visuals but coming pretty damn close in my personal opinion. And what's more, Capcom's also peppered this upgraded version with exclusive additions, like a new enemy type, weapons, difficulty and HUNK for Raid mode.
You can check out all the new images in the gallery below.
Oh, and in case you were wondering: the new HUNK video will be coming in its own separate post. I wanted to give Miss Valentine the spotlight here.
[nggallery id=80]