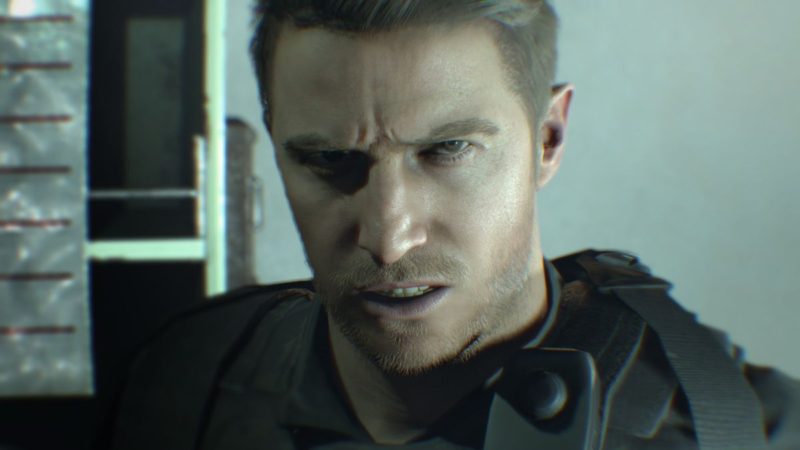 The following spoils the ending of Resident Evil 7. So proceed with caution!
It's been a couple of months since the release of Resident Evil 7, and fans are still debating about the identity of a certain character that makes an appearance at the end of the game. Said character is none other than Chris Redfield. (He introduces himself to Ethan as "Redfield.")
Is this really our good ol' Chris? Is this really our boulder-punching hero? Well, Capcom may have revealed that this is, in fact, the one and only Chris Redfield.
In a recent developer dialogue (that was translated by a NeoGAF user), Capcom explains that Chris' new character model in Resident Evil 7 is based on the game's new realistic approach to visuals, made possible by the new RE Engine. They stated how Chris' Resident Evil 6 model wouldn't translate well into this mold, hence the drastically different appearance we now have (that's at total odds with his model in the upcoming animated film, Vendetta).
Of course, this could all still be a way for Capcom to keep the plot of the upcoming "Not A Hero" DLC a secret, which STARS Chris Redfield.
What do you think? Is this truly Chris? Sound off in the comments below!
[Source]