Resident Evil Movie Reboot Release Pushed Back to November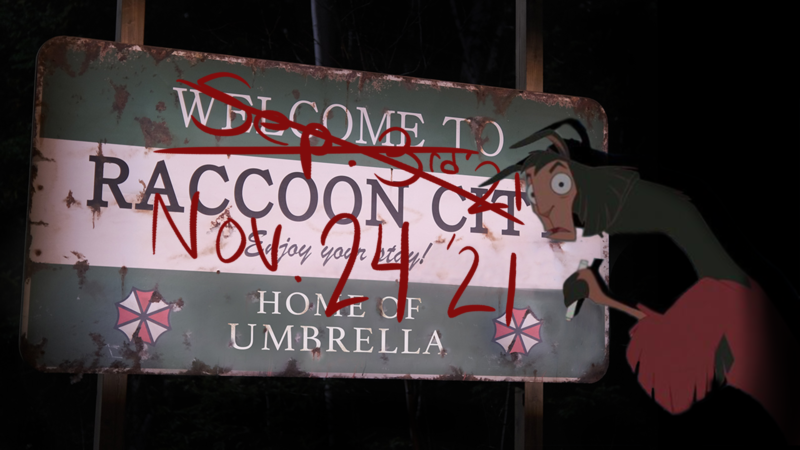 Surprise surprise, the new Resident Evil movie reboot, officially titled Resident Evil: Welcome to Raccoon City, has been delayed. Originally slated for a September 3rd of this year, the film has officially been delayed to November 24th, which isn't so bad (unlike other films like Halloween Kills, which was delayed an entire year). This isn't surprising at all, what with Covid-19 continuing its rampage across the world, and the massive hit other like films have received from releasing too early. Constantine's other video game film, Monster Hunter, crashed and burned (putting it charitably) when it released last December.
If you haven't been keeping up to date, Resident Evil: Welcome to Raccoon City is an all-new film reboot unrelated to the previous six Mila Jovovich headed films, adapting the first two games in the series into one story. Starring Kaya Scodelario, Hannah John-Kamen, Robbie Amell, and Avan Jogia (Claire, Jill, Chris, and Leon respectively), this film is set to be an 'origin story' for a potential franchise. From confirmed creatures like Lisa Trevor to a stunning amount of accuracy in sets and props, the film is clearly making one hell of an effort to coax fans of the games into seeing it. Whether it'll make a difference, in the end, remains to be seen; all the sets in the world won't fix a terrible script, but I'm actually pretty hopeful this time 'round. The gang's pretty much all here though, with confirmed casting for pretty much every single character between RE1 and RE2 besides Barry and Rebecca — no cringy OC insert characters this time around.
Again, Resident Evil: Welcome to Raccoon City now releases November 24th. It's unrelated to either of the Netflix series that are also reportedly coming this year.
[Source]