Resident Evil is Coming to Fortnite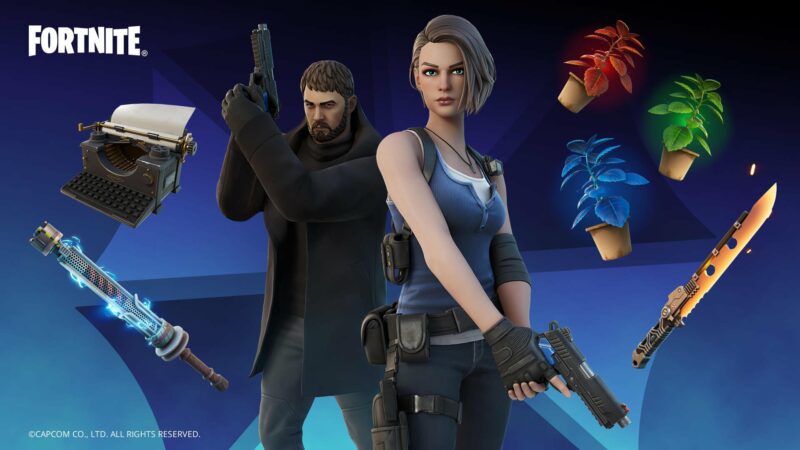 It was bound to happen sooner or later, and it turns out sooner was today. Resident Evil, just in time for the last few months of its 25th anniversary year, has finally joined Fortnite, the wildly popular and world-dominating multiplayer zombie survival crafting game (which also features a surprisingly robust battle royale mode). Jumping into the battle are the original S.T.A.R.S. themselves, Jill Valentine and Chris Redfield, sporting looks based on their most recent appearances in Resident Evil 3 Remake and Resident Evil Village.
Along with this, you can also snag Jill's S.T.A.R.S. uniform (the REmake 3 version of it, that is) and Chris' B.S.A.A. uniform (from Resident Evil 5). You'll also be getting a Green/Red/Blue Herb and Typewriter "Back Bling" (I don't play Fortnite and have absolutely no idea what that means), and Hot Dogger/Stun Rod Pickaxes. You can also get a new emote featuring an Umbrella umbrella.
Chris and Jill will be joining Capcom alumni from Ryu, Cammy, Guile, and Chun-Li, along with dozens of other pop culture heroes and villains. Guess I'll finally be actually trying to play Fortnite now, they finally got me — see you on the other side.